Irish wildflowers




Photographs: Co. Cork

Lesser Stitchwort
Stellaria graminea
Tursarraing bheag
Family: Caryophyllaceae

Flowering time: May-August. Perennial. Native.

Numerous small white flowers with narrow, deeply divided petals, the petals as long or longer than sepals. Drooping stalks when fruiting. Stalkless linear-lanceolate leaves in pairs up the smooth-edged, weak, brittle stems. Straggling growth to 70cm tall.

Abundant throughout Ireland on dry roadsides and in grassland.

Similar: Bog Stitchwort, S. uliginosa on wet, often acidic ground and Greater Stitchwort, S. holostea with larger flowers.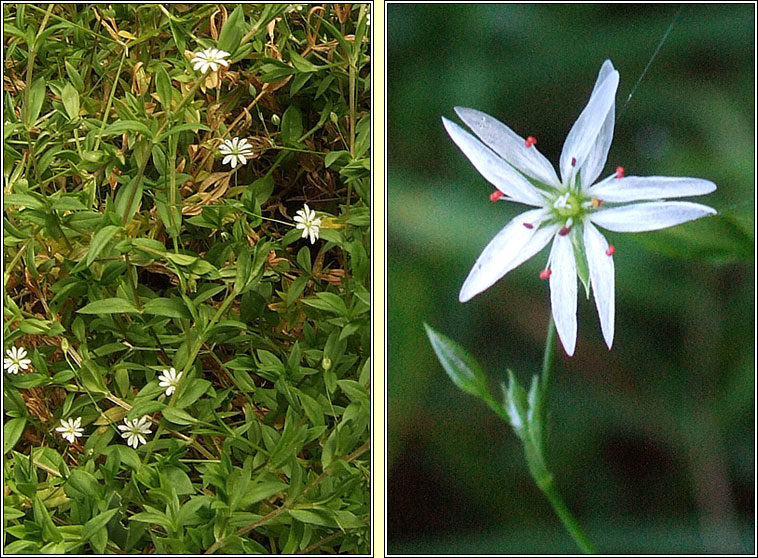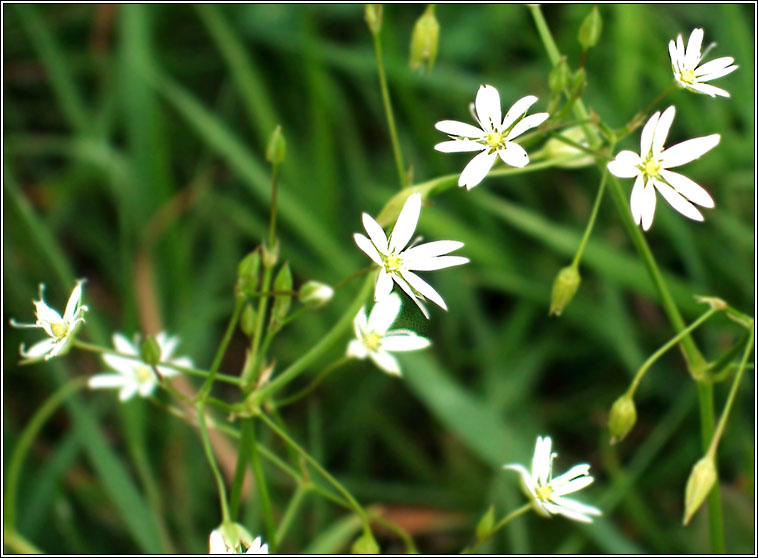 Lesser Stitchwort, Stellaria graminea, Tursarraing bheag