Irish wildflowers




Photos: near Ballingeary, Co.Cork





Furrowed Melilot
Melilotus sulcatus
Family: Fabaceae

Flowering time: July-September. Annual. Introduced.

Yellow flowers. Standard and keel more/less equal. Wings much shorter.
Glabrous fruit, yellowish/orange-brown when ripe. Ridged.
Tri-foliate leaves, toothed leaflets. Usually erect. Height: To 40cm.

Mediterranean native. Sometimes recorded in UK as bird-seed alien.
Very rare casual in Ireland.
Identification confirmed by Paul Green, Co.Wexford.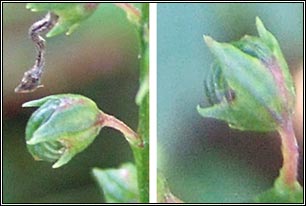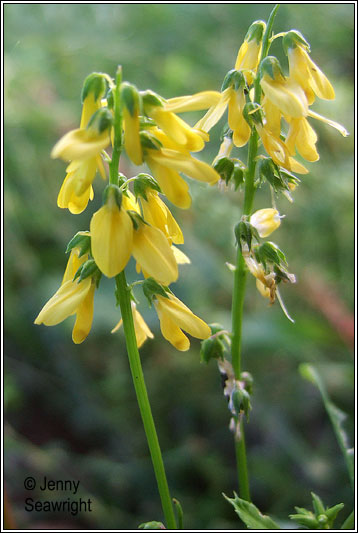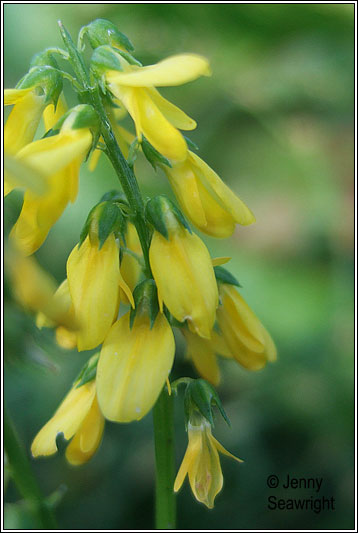 Photographs taken near Ballingeary, Co.Cork September 2007.