Irish wildflowers




Photographs: The Gearagh, Co. Cork

Marsh-marigold / King cup
Caltha palustris
Lus buí Bealtaine
Family: Ranunculaceae

Flowering time: March-May. Perennial. Native.

Flowers with golden-yellow sepals but no petals. Many yellow stamens. The long-stalked, cordate to kidney-shaped leaves are dark green, shiny and mainly basal. Height: 15-50 cm.

Abundant in most areas growing in rich damp soil by rivers, ponds and also in wet meadows, woods and fens.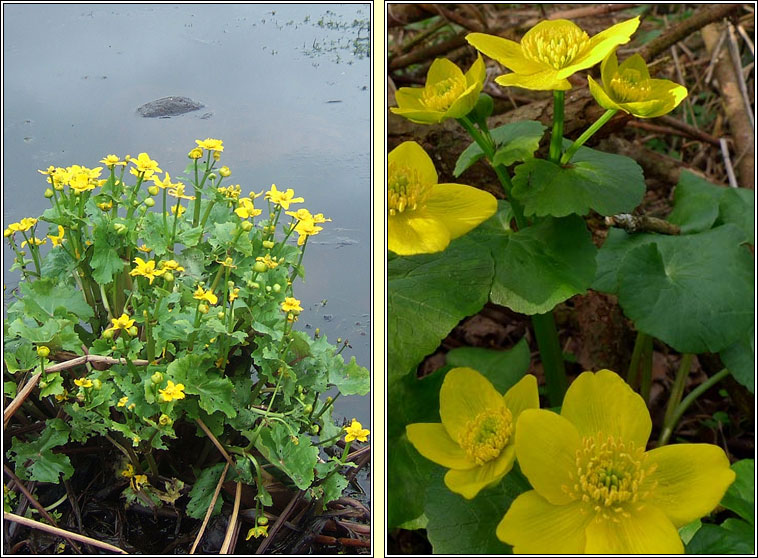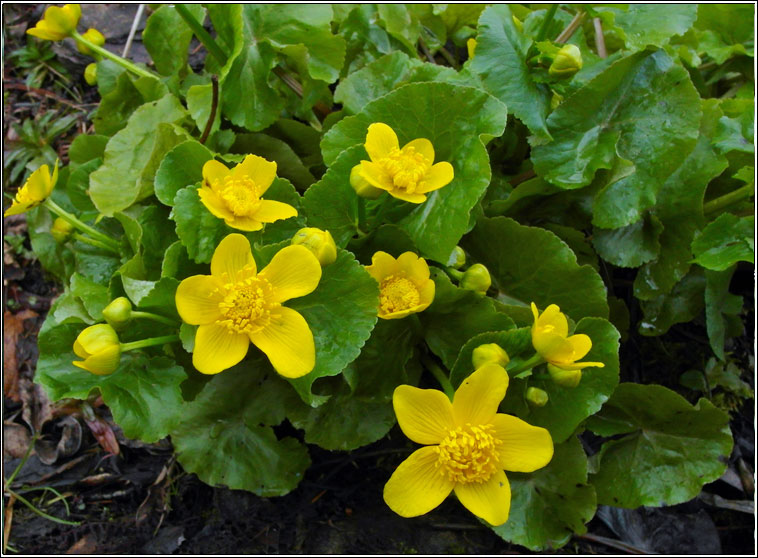 Marsh-marigold, Caltha palustris, Lus buí Beltaine