Irish wildflowers




Photographs: Ballingeary, Co. Cork

Hemlock Water-dropwort
Oenanthe crocata
Dáthabha bán
Family: Apiaceae

Flowering time: June-July. Perennial. Native.

Large terminal umbels of white or greenish-white flowers with 15-25 rays and fairly short calyx teeth. Both bracts and bracteoles are present. Large triangular leaves, 3x pinnate with oblong-oval, toothed or lobed leaflets. Leaf stalks sheathing the stout, hairless stems which are hollow and grooved. Sap from the roots turns yellow when exposed to air. Height: To 150cm. A very poisonous plant.

Frequent except in western and central Ireland on riversides and in marshes, wet ditches, damp woods and waterside fields.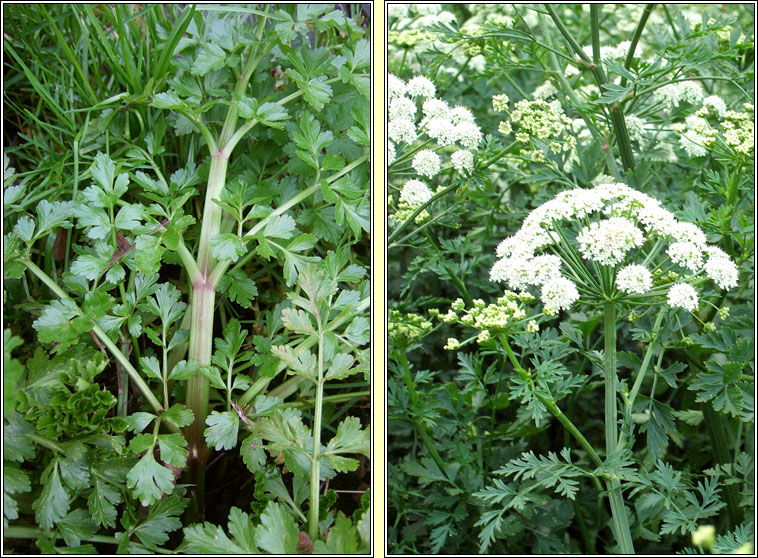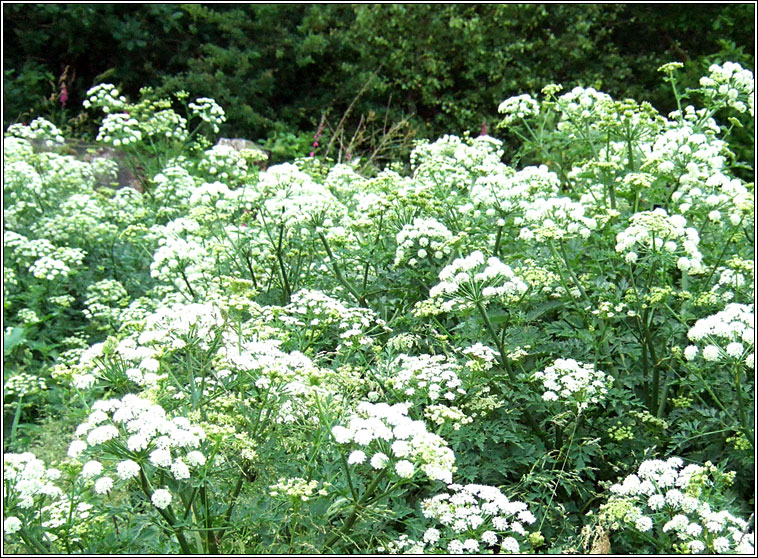 Hemlock Water-dropwort, Oenanthe crocata, Tréanlus braonach an chorraig