Irish wildflowers




Photographs: The Burren, Co. Clare

Goldilocks buttercup
Ranunculus auricomus
Gruaig Mhuire
Family: Ranunculaceae

Flowering April - June. Perennial. Native.

Usually few flowers, the petals golden-yellow but often missing. Flower stalks are smooth and the achenes smooth and downy. Basal leaves are kidney-shaped, lower stem leaves are three-lobed, upper stem leaves narrowly divided. An erect, hairless or +/- downy plant.

Can be locally frequent in deciduous woodlands on limestone and other basic soils. Widespread but most records are from the north of Ireland.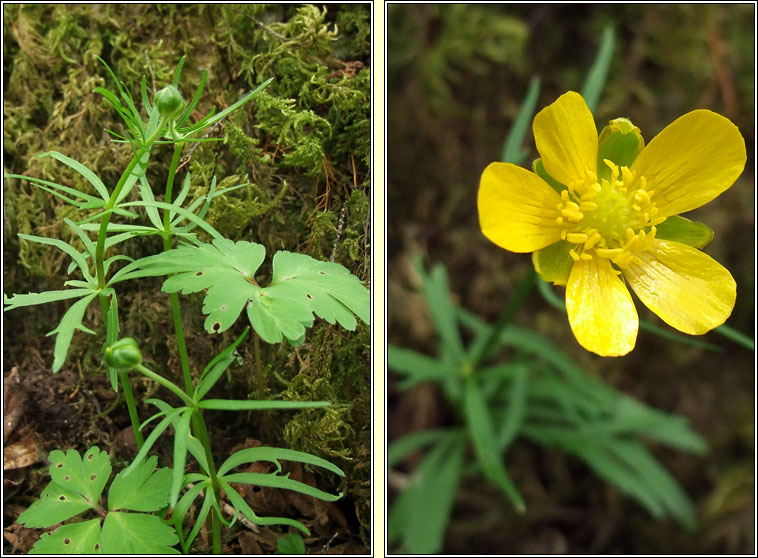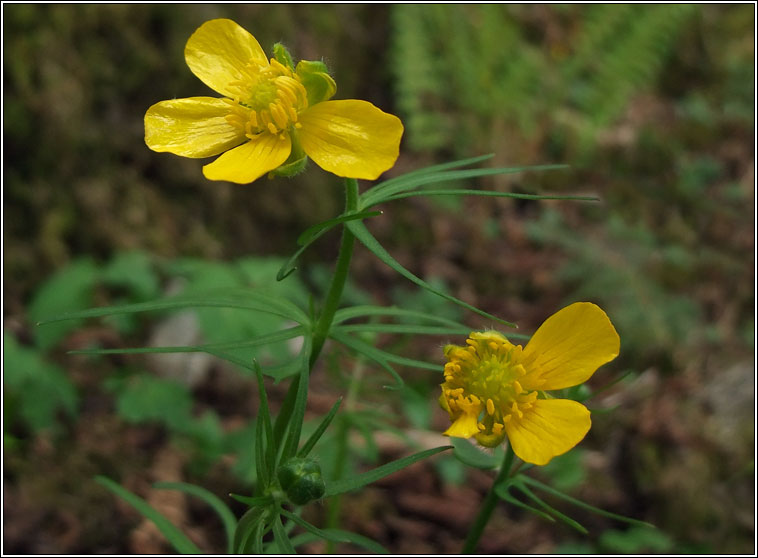 Goldilocks buttercup, Ranunculus auricomus, Gruaig Mhuire