Irish wildflowers




Photographs: Ballingeary, Co. Cork

Foxglove
Digitalis purpurea
Lus mór
Family: Scrophulariaceae

Flowering time: June-August. Biennial. Native.

Spikes of purple, bell-shaped flowers with spotted throats. Sometimes white. Basal rosette of soft leaves, grey-felted beneath. Unstalked upper leaves. Erect stem, secondary flower spikes from lower leaf axils.

Prefers acidic ground in woodland, heaths, roadsides and gardens. Frequent, locally abundant in cleared forestry except in central Ireland.

Fairy Foxglove, Erinus alpinus. Much smaller with paler pink flowers above hairy spoon-shaped leaves. Sometimes naturalised on stony ground or walls. Introduced.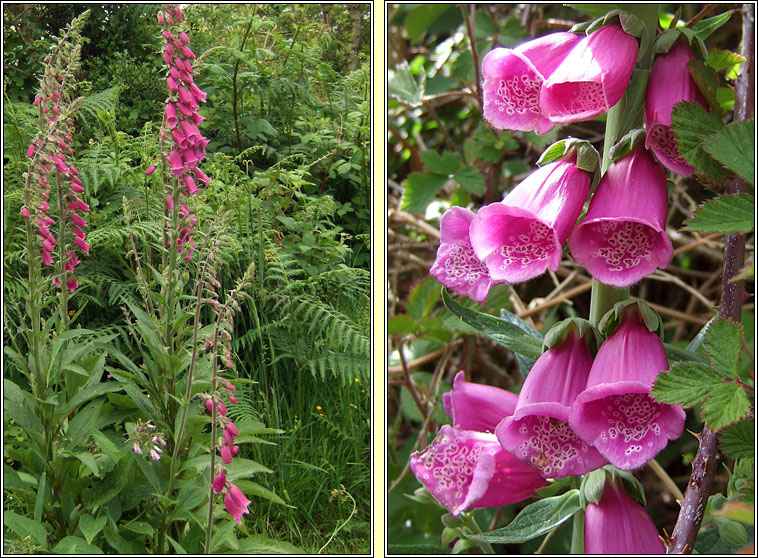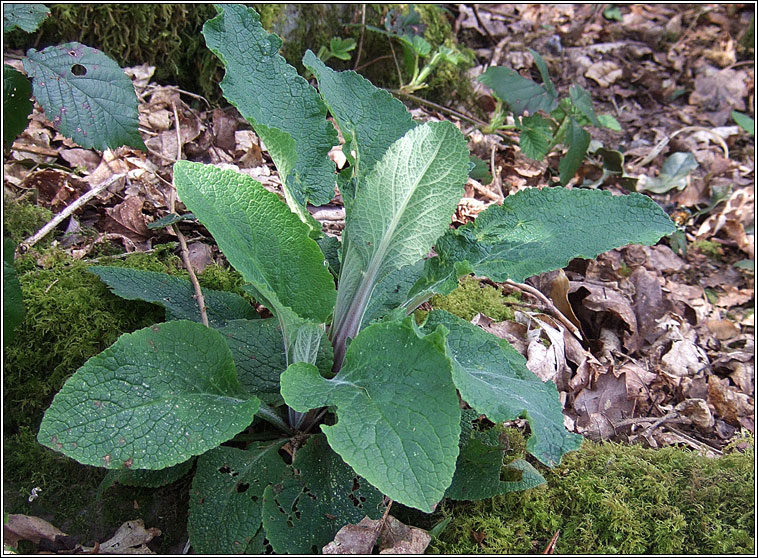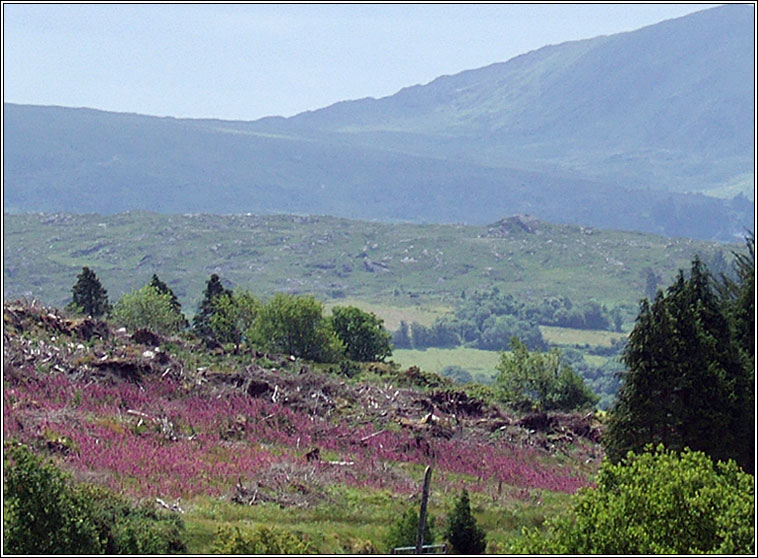 Foxglove, Digitalis purpurea, Lus mór