Irish wildflowers




Photographs: Co. Waterford

Birds-nest Orchid
Neottia nidus-avis
Magairlín neide éin
Family: Orchidaceae

Flowering May - July. Perennial. Native.

Cylindrical spike of many yellowish-brown flowers, un-spurred, on short, twisted stalks. The whole plant is yellowish-brown with small brown scales instead of green leaves and depends on digesting its fungal partner for nutrients. Stems usually single, rising from tangled root-mass. To 35cm

A rare, decreasing species found among humus in shady, mixed deciduous woodland. Most frequent in the north and west of Ireland.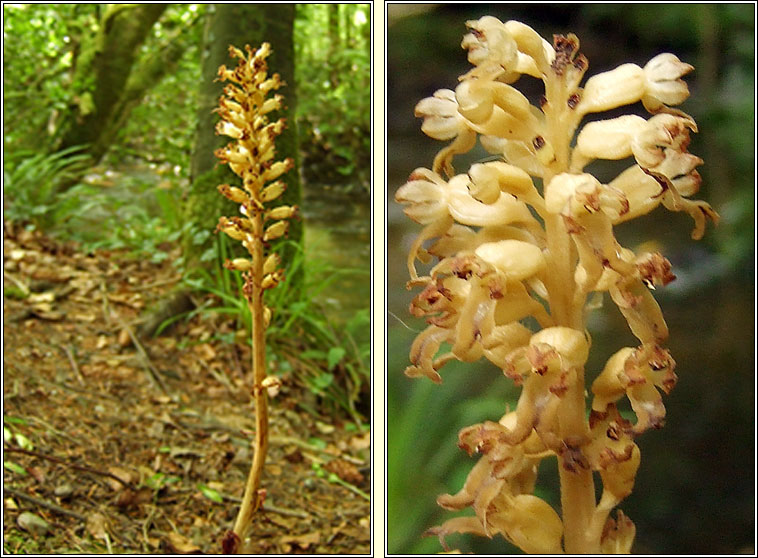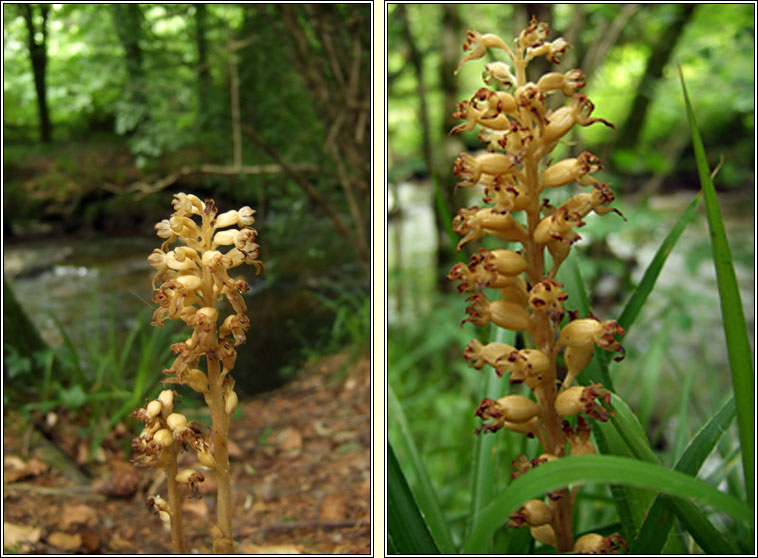 Bird's-nest Orchid, Neottia nidus-avis, Magairlín neide éin