Irish wildflowers




Photos: near Dungarvan, Co. Waterford

Field-rose
Rosa arvensis
Rós léana
Family: Rosaceae

Flowering June - July. Deciduous shrub. Native.

Clusters of 2-5 white flowers, styles joined in a column longer than the stamens. Sepals are undivided, patent and falling early. Disc flat. The fruit are red, rounded and hairless. Pinnate leaves, with 5-7 leaflets. Clambering or trailing growth habit, the stems green below, often reddish above, with sparse, slender, usually hooked prickles

Can be frequent in some parts of Ireland in hedgerows, woods and thickets. Identified by Paul Green.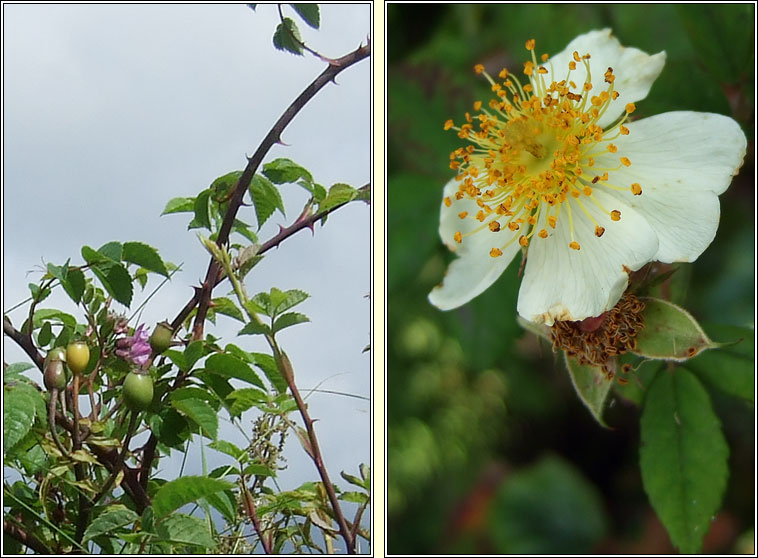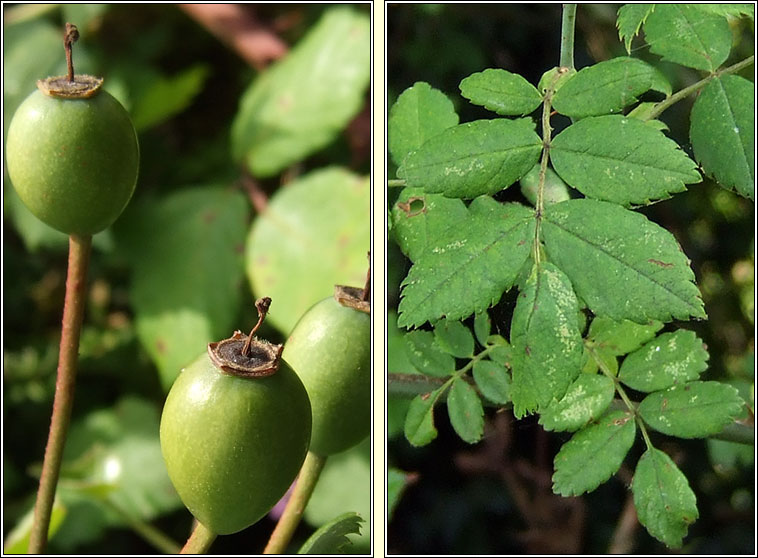 Field-rose, Rosa arvensis, Rós léana