Irish wildflowers




Photographs: Ballingeary, Co. Cork

Fairy Flax
Linum catharticum
Lus na mban sí
Family: Linaceae

Flowering: June-September. Annual. Native.

Very small white flowers with 5 un-notched petals and 5 narrow sepals. Leaves are narrowly oval, opposite on very thin erect to straggly forked stems that are sometimes reddish. A slender plant, easily overlooked when not flowering. Height: 5-20 cm

Abundant throughout Ireland on base-rich to mildly acidic ground. Grassland, dunes, heaths and tracks in forestry plantations.

Similar to some stitchworts but the petals of Fairy Flax are entire.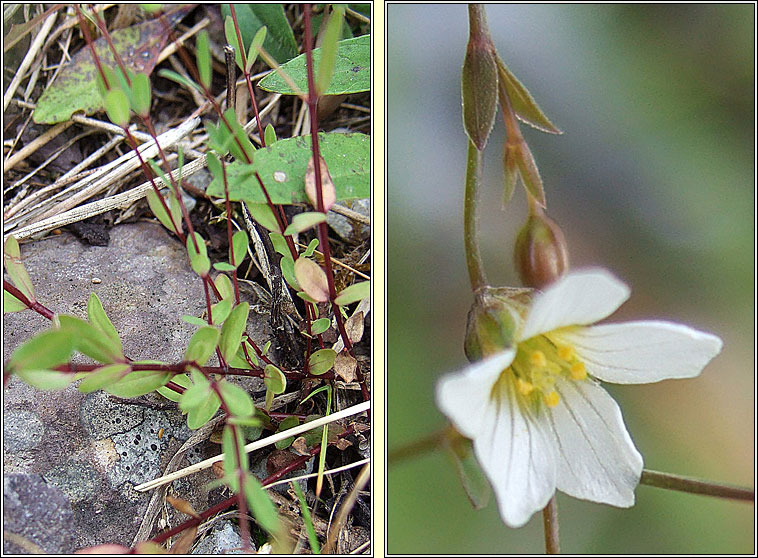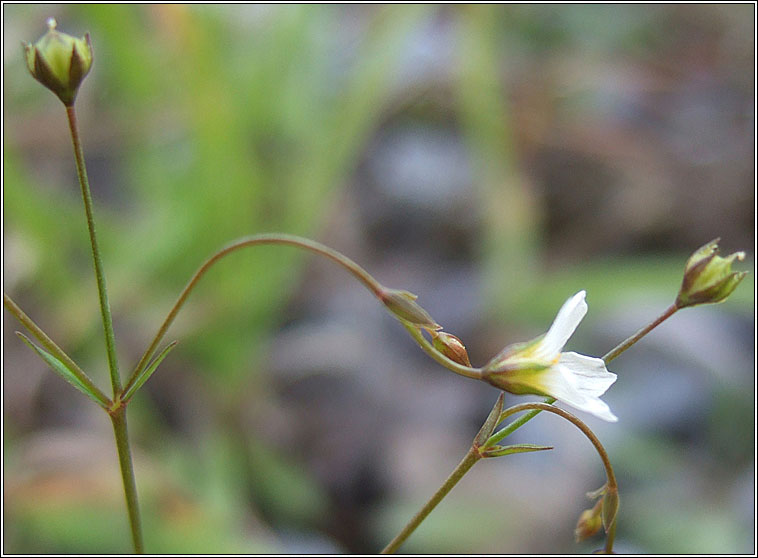 Fairy Flax, Linum catharticum, Lus na mban sí