Irish wildflowers




Photographs: Foynes, Co. Limerick

Water Figwort
Scrophularia auriculata
Donnlus uisce
Family: Scrophulariaceae

Flowering: July-August. Perennial. Native.

Flowers small, brownish-red, rounded sepals with white borders. Blunt-tipped, blunt-toothed leaves, often 2 lower lobes. 4-winged square stems. Small bracts. Smooth rhizome without tuber-like swellings. Height: 50-150 cm
Similar to Common Figwort, S. nodosa but often more robust.

Frequent in south and west of Ireland in moist woods, marshes and on riverbanks. Sometimes found on dryer ground in west.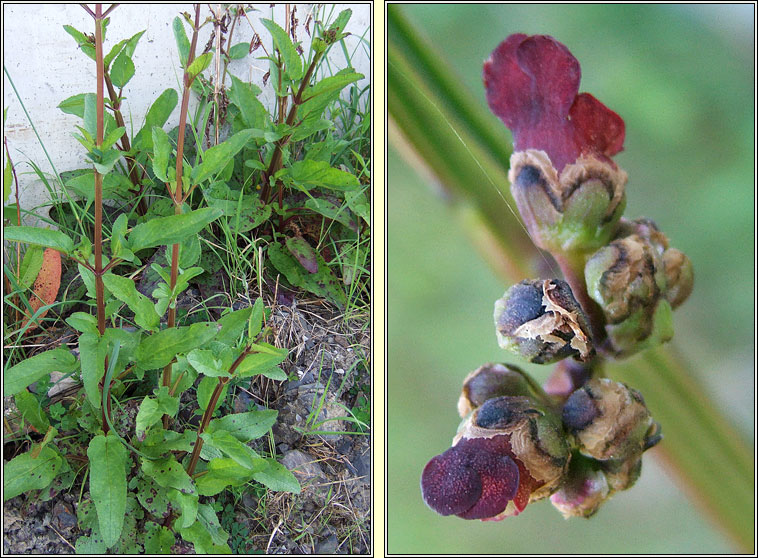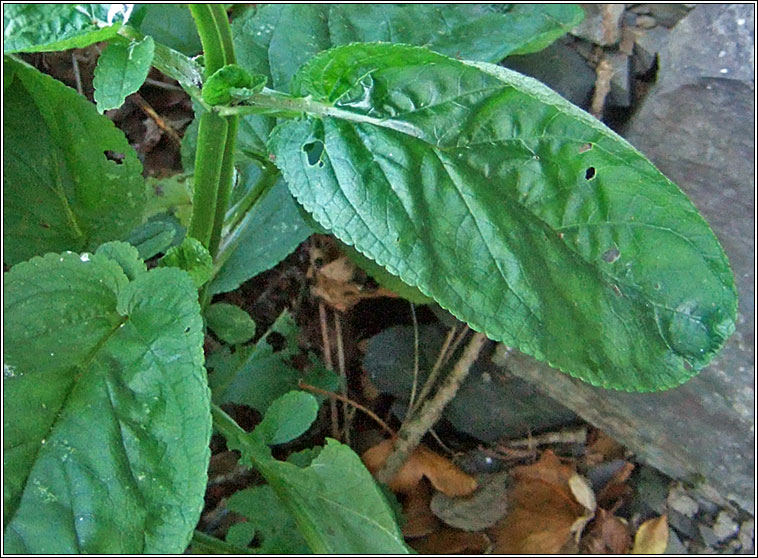 Water Figwort, Scrophularia auriculata, Donnlus uisce