Irish wildflowers




Photographs: Co. Dublin and Co. Limerick

Early Marsh Orchid
Dactylorhiza incarnata
Magairlín mór
Family: Orchidaceae

Flowering May-July. Tuberous perennial. Native.

Flowers pink, purple or reddish, occasionally white. Narrow, cylindrical flower-spike, lower bracts longer than flowers. Sides of lip strongly reflexed, weakly 3-lobed with 2 U-shaped loops enclosing dotted patches. Leaves erect, keeled, usually unspotted. (Subsp. cruenta has leaves spotted both sides) Hollow stem. Very variable, links to subspecies below

Damp calcareous soils, meadows, fens, marshes, dune-slacks. Also slightly acidic bogs, damp heaths. Declining due to habitat loss.
Below: D. incarnata subsp. pulchella, D. incarnata subsp. incarnata, D. incarnata subsp. coccinea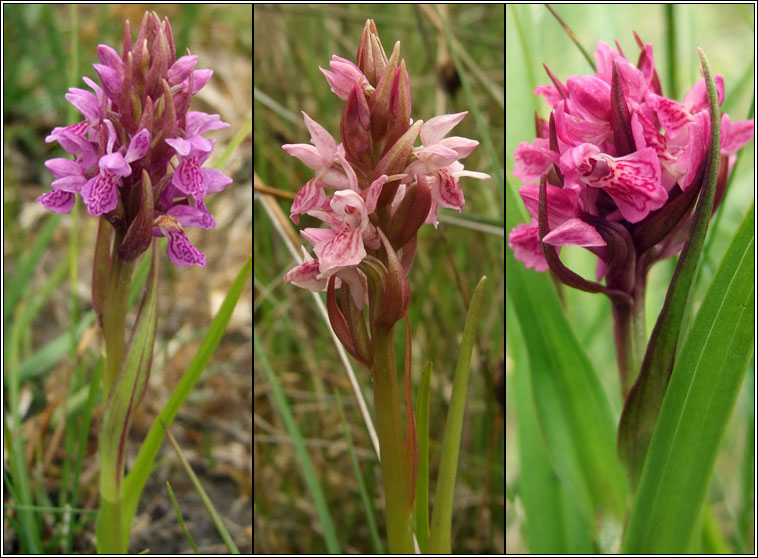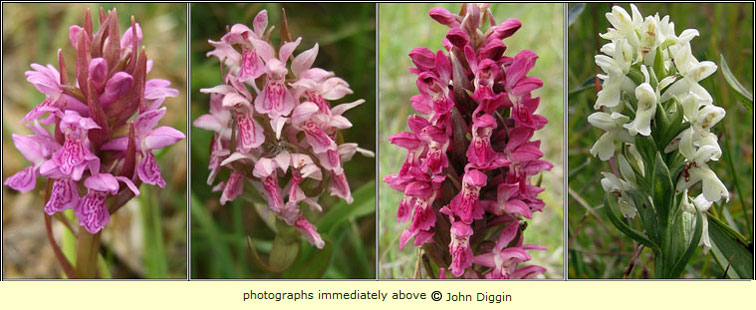 Early Marsh Orchid, Dactylorhiza incarnata, Magairlín mór