Irish wildflowers




Photographs: Co. Cork

Red Dead-nettle
Lamium purpureum
Caochneantóg dhearg
Family: Lamiaceae

Flowering: March-October. Annual. Native.

Reddish-purple flowers with purplish bracts and a line of hairs at base of tube. Stalked leaves, crenate or with blunt regular teeth. An erect and slightly downy plant, branched from base and often with a purplish tinge to stem and leaves. Height: 10-30cm.

Frequent on wasteland, fields, banks, roadsides.

Similar: Cut-leaved Dead-nettle, L. hybridum. Leaves deeply and irregularly toothed. Introduced.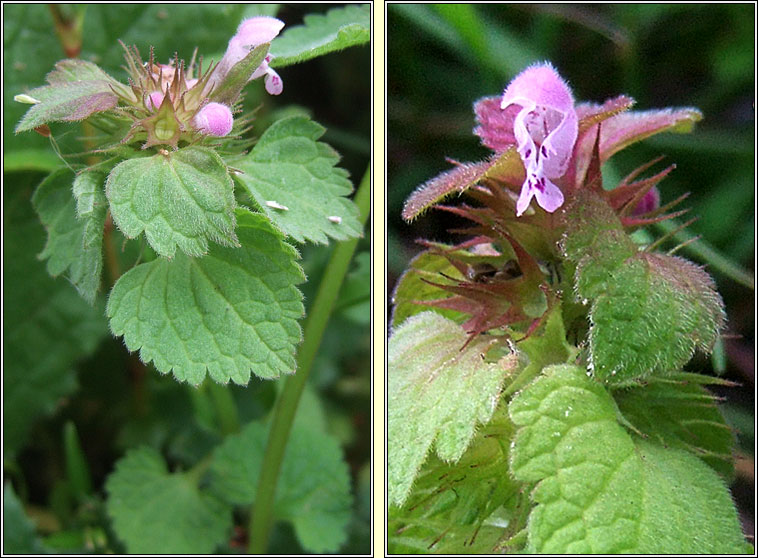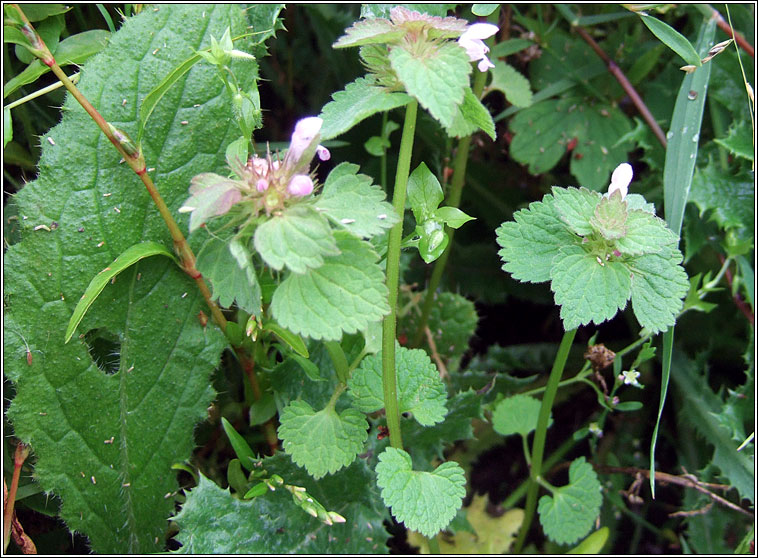 Red Dead-nettle, Lamium purpureum, Neantóg chaoch dhearg