Irish wildflowers




Photographs: the Burren, Co. Clare

Spring Gentian
Gentiana verna
Ceadharlach Bealtaine
Family: Gentianaceae

Flowering time: April-June. Perennial. Native.

Upright stems with solitary trumpet-shaped, bright blue flowers with a white throat. The narrow tube has 5 spreading lobes. Bright green, oval-elliptical leaves in a basal rosette, stem leaves fewer, smaller and in pairs. A low, tufted or mat-forming plant, the flower stems 2-6cm tall.

Found in Co.Clare, Co.Galway and on the Aran Islands on open stony, calcareous grassland, limestone pavements and fixed dunes. Vulnerable and classed as Near Threatened.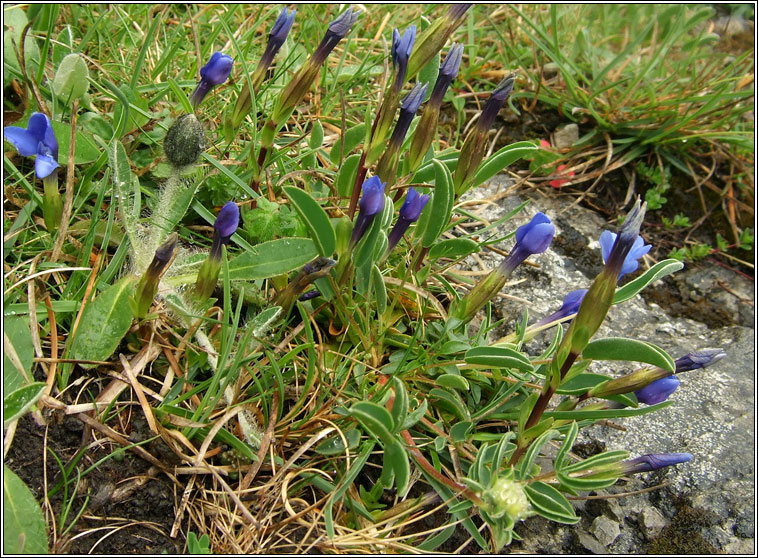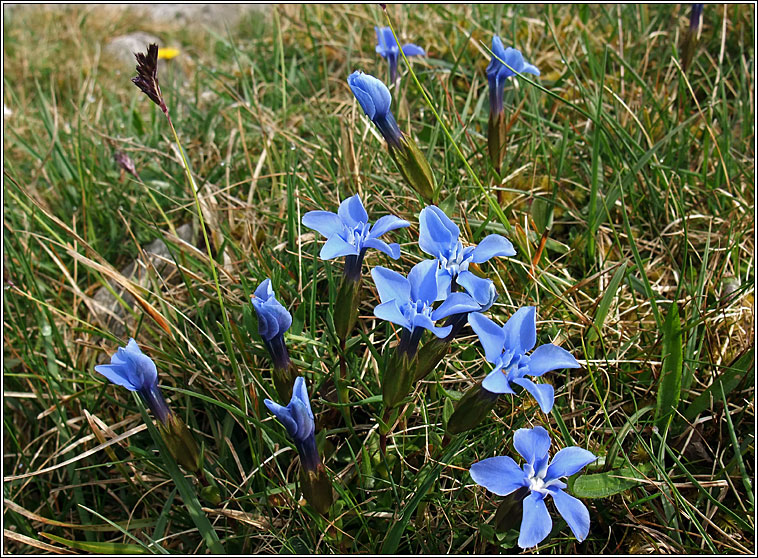 Spring Gentian, Gentiana verna, Ceadharlach Bealtaine