Irish wildflowers




Photographs: Co. Cork

White Clover
Trifolium repens
Seamair bhán
Family: Fabaceae

Flowering time: June-September. Perennial. Native.

Long-stalked white flowers (can be pink-tinged) with a slight scent that droop when fading. Trifoliate leaves with oval-heart shaped toothed leaflets, often with a V-shaped marking. Prostrate stems rooting at nodes. Very variable.

Very common on grassland, waste ground and roadsides.

Similar: Western Clover, T. occidentale. Thicker leaflets without transluscent veins or V-shaped mark. Coastal SE, E Ireland.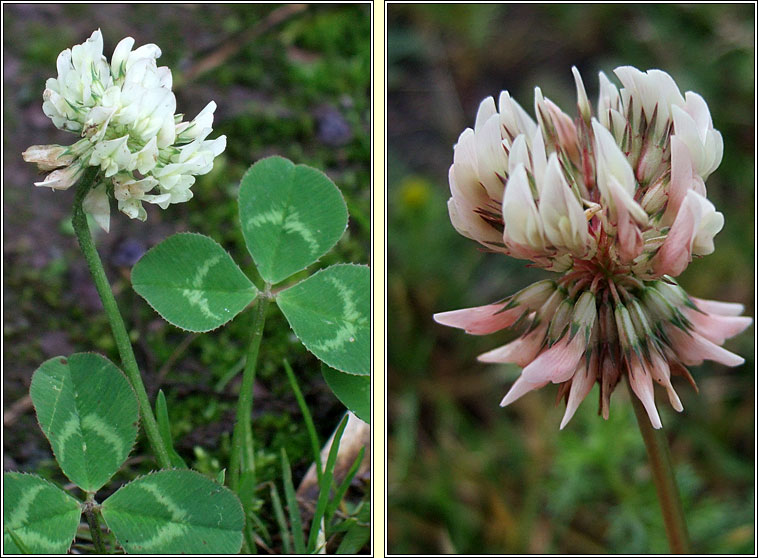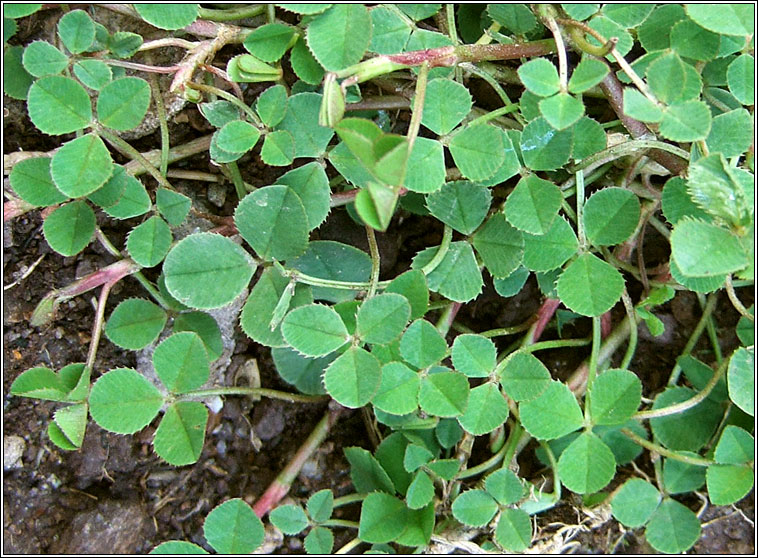 White Clover, Trifolium repens, Seamair bhán