Irish wildflowers




Photographs: Kinsale, Co. Cork

Common Mallow
Malva sylvestris
Lus na meall Muire
Family: Malvaceae

Flowering: June-September. Biennial. Possibly introduced.

Axillary clusters of pink-purple flowers with darker veins. The leaves have 3-7 rounded lobes with shallow teeth and are sparsely hairy. Stems are erect or sprawling. Height usually to 1m but low-growing forms also occur

Grows on well-drained soil on roadsides, waste ground and by coasts

Similar: Low-growing forms could be confused with Dwarf Mallow, Malva neglecta, a smaller prostrate plant with paler flowers.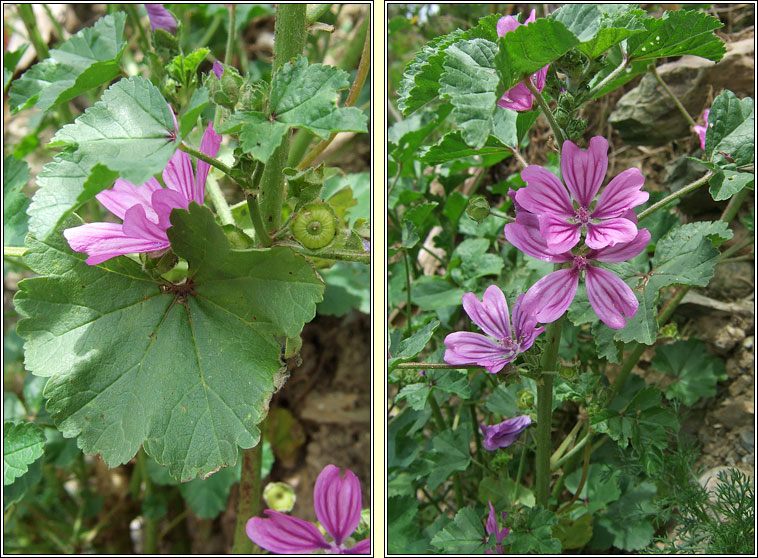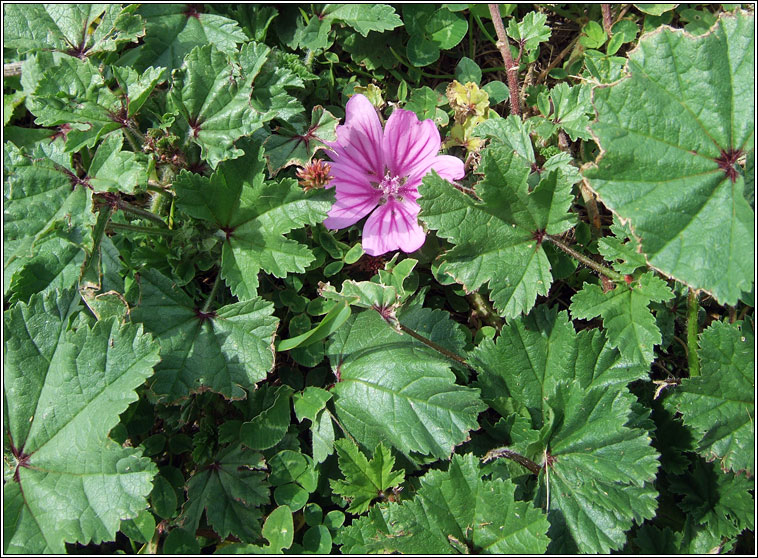 Common Mallow, Malva sylvestris, Lus na meall Muire