Irish wildflowers




Photographs: Kinsale, Co. Cork

Black Mustard
Brassica nigra
Praiseach dhubh
Family: Brassicaceae

Flowering time: June-October. Annual. Native.

Yellow flowers in elongating racemes are followed by short, erect fruit, close-pressed to stem and beaded with a bead-less slender beak. The lower leaves are pinnately lobed, the stalked upper leaves undivided, hairless and not clasping the stems. Lower stems are bristly. Height to 1m

Mainly along the south coast, scattered distribution elsewhere in Ireland, on waste and arable ground, sea cliffs and river and estuary banks.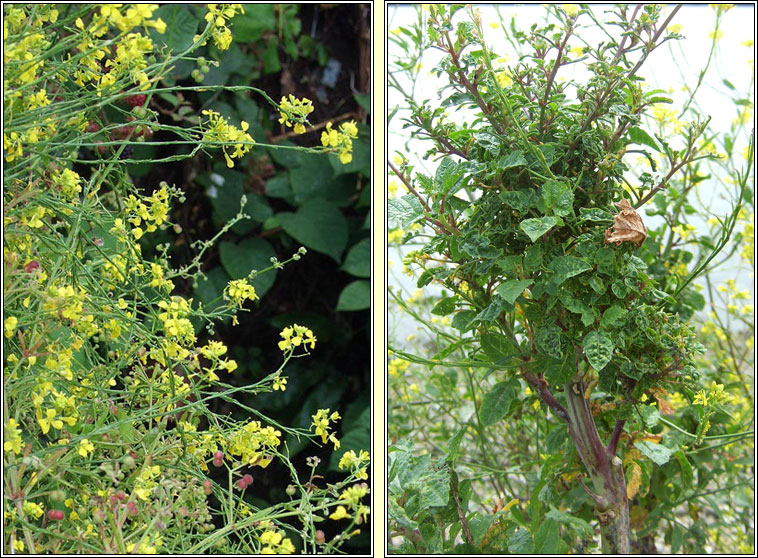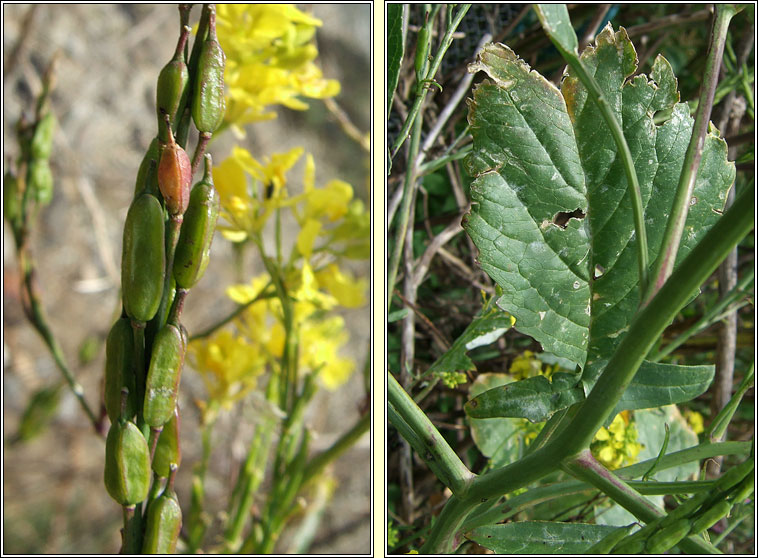 Black Mustard, Brassica nigra, Praiseach dhubh