Irish wildflowers




Photographs: Greggane Strand, Co. Cork

Japanese Rose
Rosa rugosa
Rós rúscach
Family: Rosaceae

Flowering: June-July. Deciduous shrub. Introduced.

Large bright pink flowers are followed by large red fruit. Pale pink and white-flowered forms also occur. The leaves have variably hairy, wrinkled, shiny leaflets. Very vigorous, suckering growth habit with prickly stems. Height to 2m.

A naturalised garden escape found on coastal dunes and at the edge of shingle beaches. Also inland on roadsides and waste ground.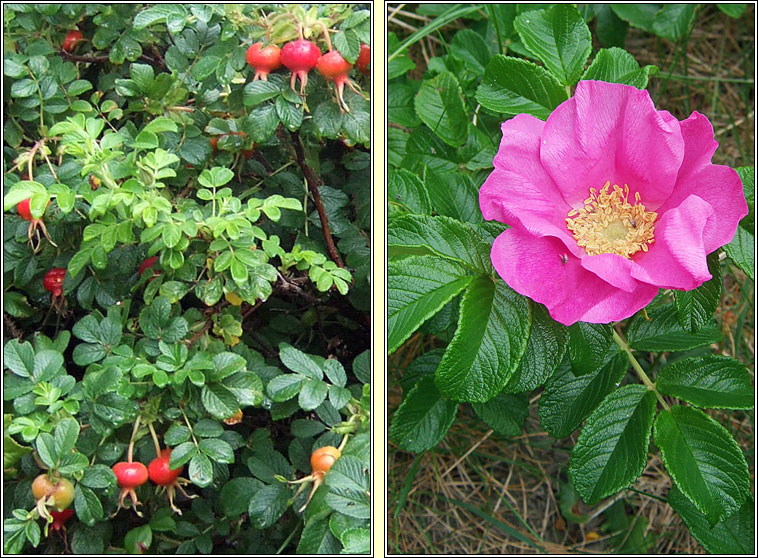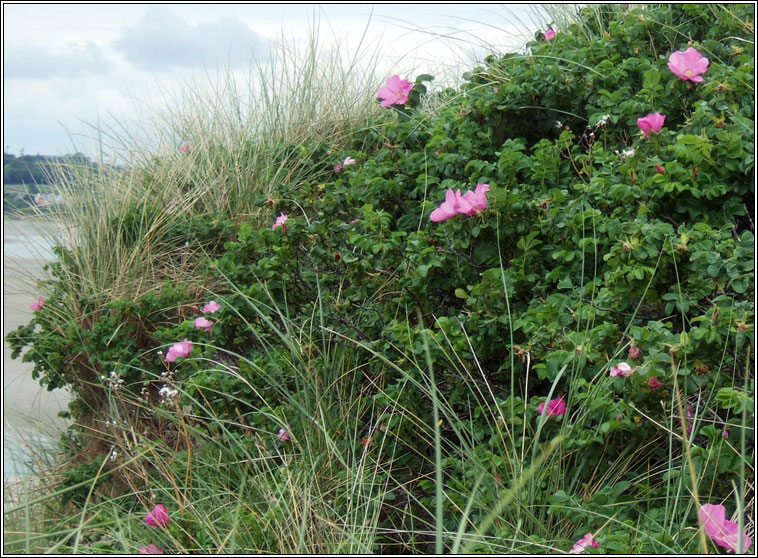 Japanese Rose, Rosa rugosa, Rós rúscach