Irish wildflowers




Photographs: Co. Cork

Charlock
Sinapis arvensis
Praiseach bhuí
Family: Brassicaceae

Flowering time: May-August. Annual. Possibly introduced.

Yellow flowers are followed by hairy elongated seedpods. The lower leaves are bristly, toothed and lyre-shaped with smaller, narrower stem leaves. Height: 30-60 cm

Widespread, frequent throughout Ireland on dry wasteland, building sites, arable land, roadsides and in gardens.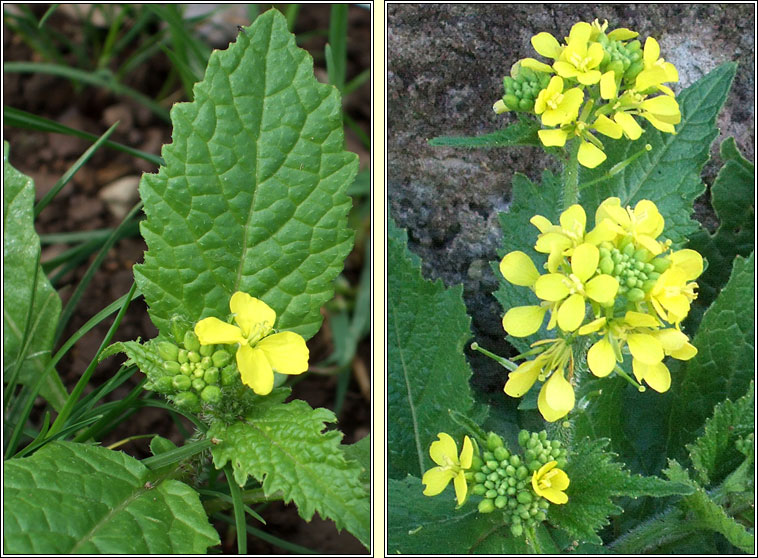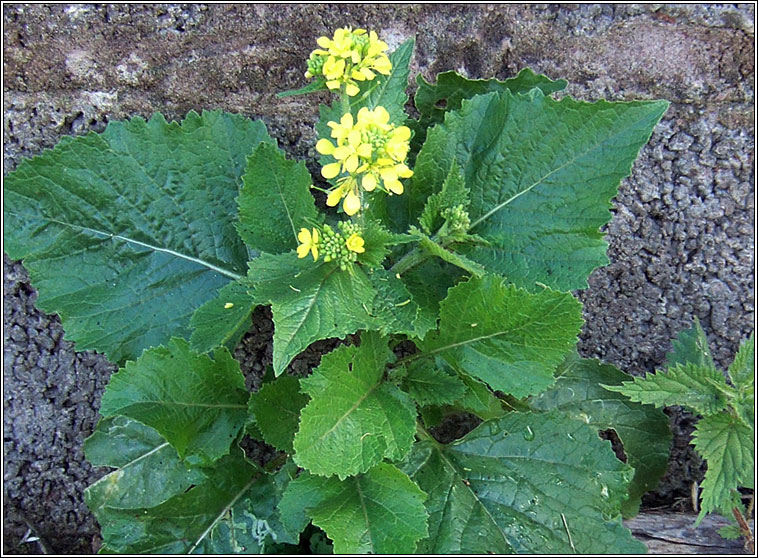 Charlock, Sinapis arvensis, Praiseach bhuí