Irish wildflowers




Photographs: Co. Cork

Changing Forget-me-not
Myosotis discolor
Lus míonla buí
Family: Boraginaceae

Flowering time: April-July. Annual. Native.

Tiny pink to blue flowers with yellow centres, opening yellow or white. The calyx is hairy and longer than the flower-stalks. There are spreading hairs on the lower stems. Height 8-20cm.

Grows on open, disturbed ground in a wide range of habitats, walls, roadsides, coastal grassland, gravel pits, waste ground, marshes and bogs. Less frequent in the centre and west of Ireland.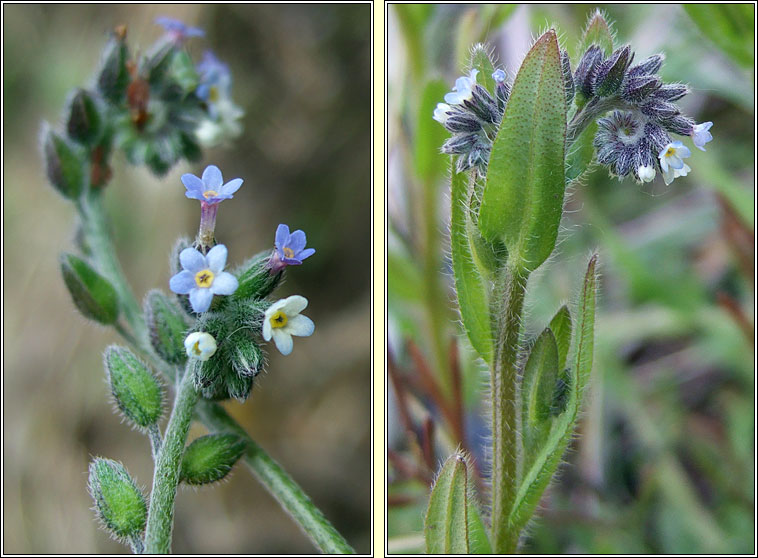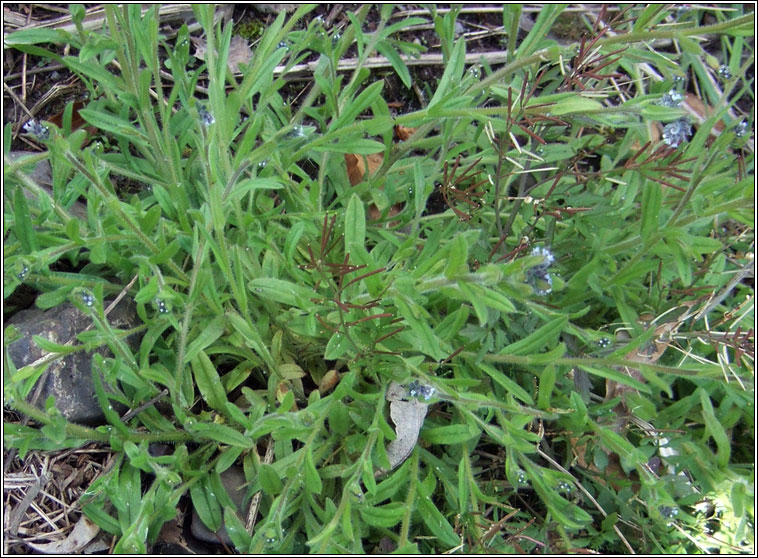 Changing Forget-me-not, Myosotis discolor, Lus míonla buí