Irish wildflowers




Photographs: Co. Cork

Lesser Celandine
Ficaria verna (Ranunculus ficaria)
Grán arcáin
Family: Ranunculaceae

Flowering time: February-May. Perennial. Native

Yellow flowers with 8-10 petals on long stalks. Glossy, hairless leaves, cordate, mainly basal. Creeping, rooting stems. Rootstock is mass of white tubers. Two genetically different subspecies are recognised.
Ficaria verna subsp fertilis (Ranunculus ficaria subsp. ficaria): Many ripe seeds, no aerial tubers.
Ficaria verna subsp verna (Ranunculus ficaria subsp. bulbilifer): Few ripe seeds, tubers in leaf axils.

Frequent throughout Ireland on damp soils in woods, roadsides, fields.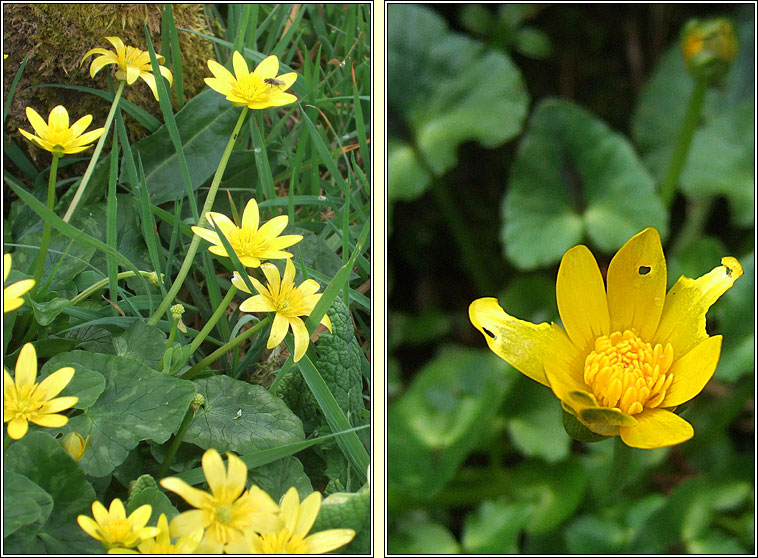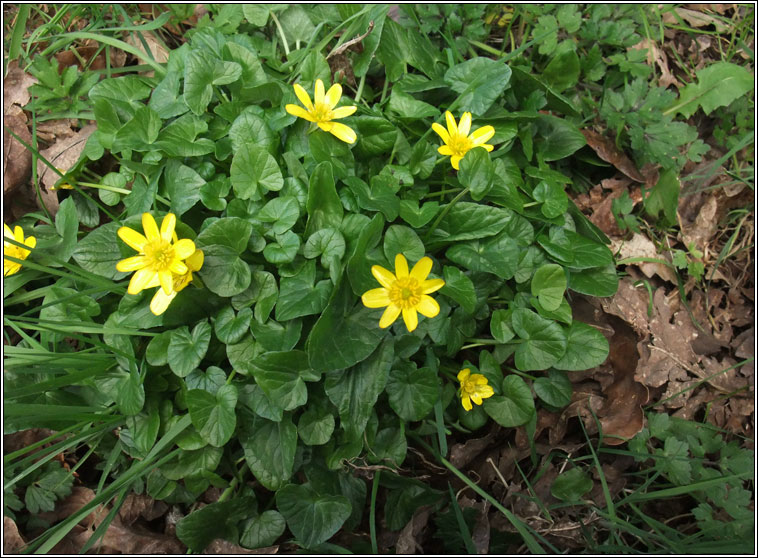 Lesser Celandine, Ficaria verna (Ranunculus ficaria), Grán arcáin