Irish wildflowers




Photographs: Barleycove, Co. Cork

Heath Dog-violet
Viola canina
Sailchuach mhóna
Family: Violaceae

Flowering time: Late April-June. Perennial. Native.

Pale blue-mauve flowers with straight veins and a blunt pale spur. Sepal appendages not enlarged in fruit. Leaves are longer than broad and cordate (heart-shaped) at base. More/less hairless plant with creeping stems but basal leaf rosettes are absent.

Local on acidic ground on heaths, coastal dunes and acidic grassland. Most frequent in western Ireland but declining due to habitat loss

Hybridises with Common Dog-violet and Pale Dog-violet.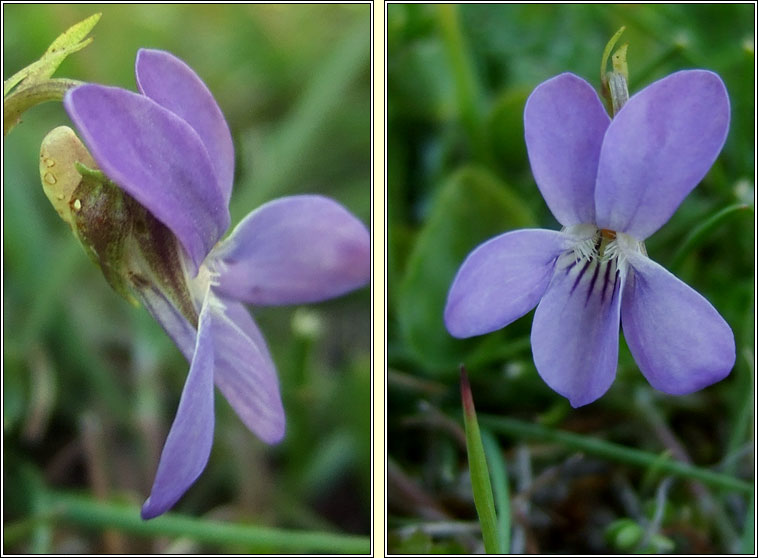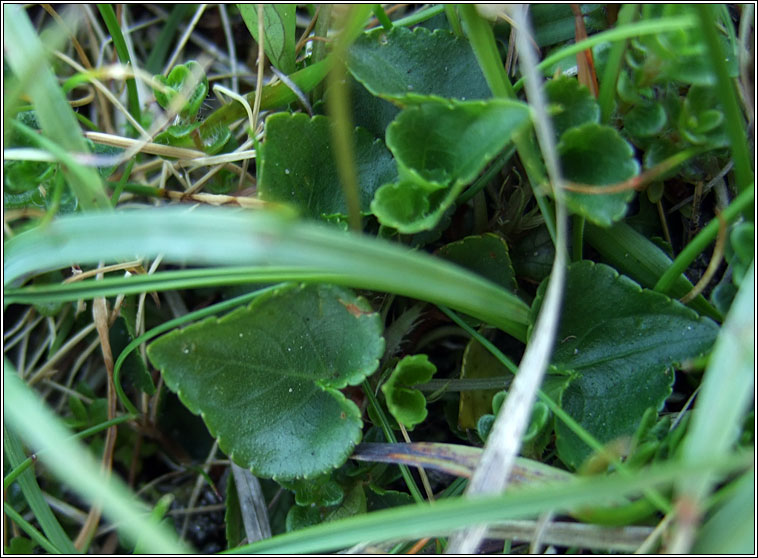 Heath Dog-violet, Viola canina, Sailchuach mhóna