Irish wildflowers




Photographs: Barleycove, Co. Cork

Common Cornsalad
Valerianella locusta
Ceathrú uain
Family: Valerianaceae

Flowering time: April-September. Winter annual. Native.

Very small blue or bluish-white 5-lobed flowers in terminal clusters are followed by hairless ovoid fruit, almost as wide as long with a shallow groove on one side. The lower leaves are spoon-shaped and stalked, the upper leaves oblong. A more or less hairless plant with branched, spreading stems. Growth is more compact on dry ground. Height 10-30cm.

Found on poor, disturbed ground on coastal dunes, sandy grassland and shingle. Also inland on railway tracks, walls and rock outcrops.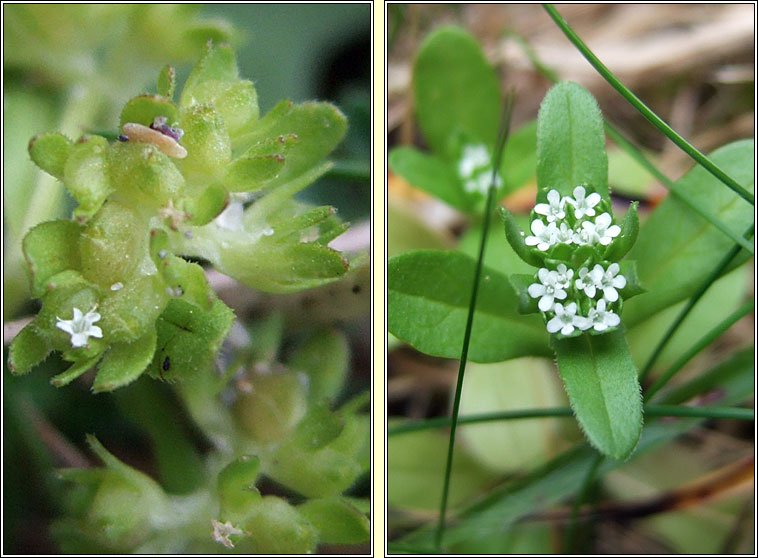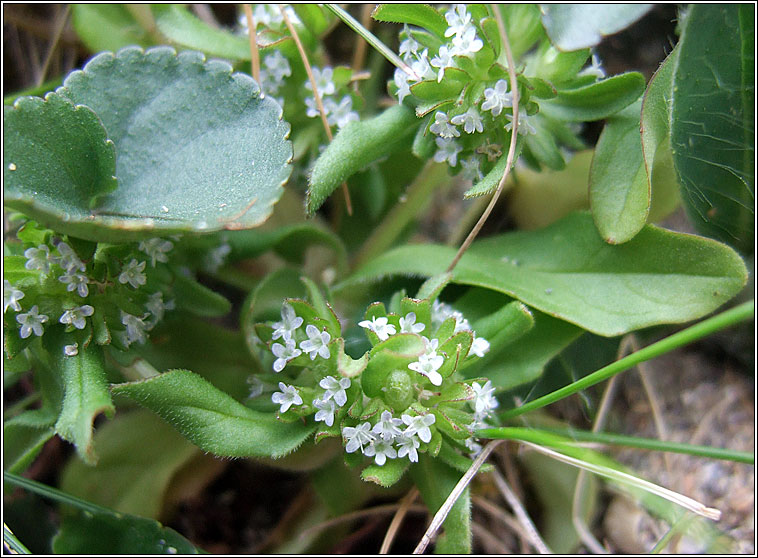 Cornsalad, Valerianella locusta, Ceathrú uain