Irish wildflowers




Photographs: Glengarriff Woods, Co. Cork

Kidney Saxifrage
Saxifraga hirsuta
Mórán giobach
Family: Saxifragaceae

Flowering time: May-July. Perennial. Native. Part of Lusitanian Flora

The white or pale-pink flowers have down-turned sepals and are on erect, hairy, often reddish-green stalks. Basal rosettes with hairy kidney-shaped or circular leaves on long, hairy leaf stalks.

Mainly found in Co. Cork and Co. Kerry in damp, shady woodland

Similar: False Londonpride (Saxifraga x polita) is the hybrid between St Patrick's Cabbage, Saxifraga spathularis and Kidney Saxifrage.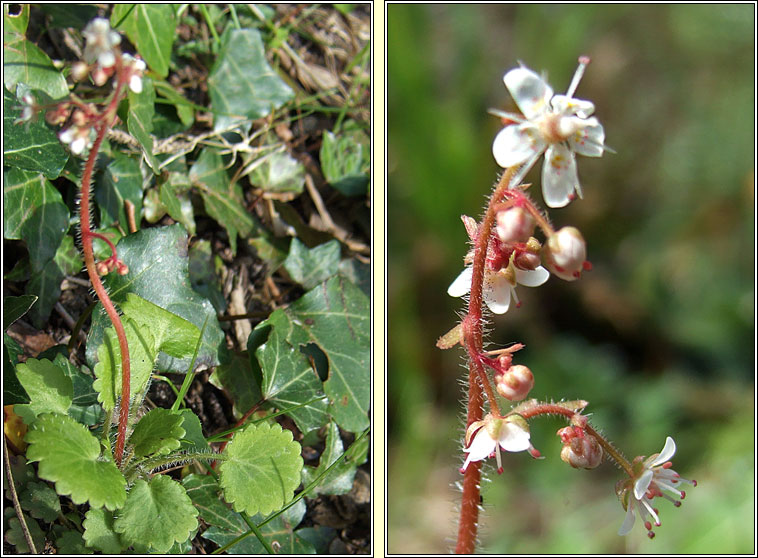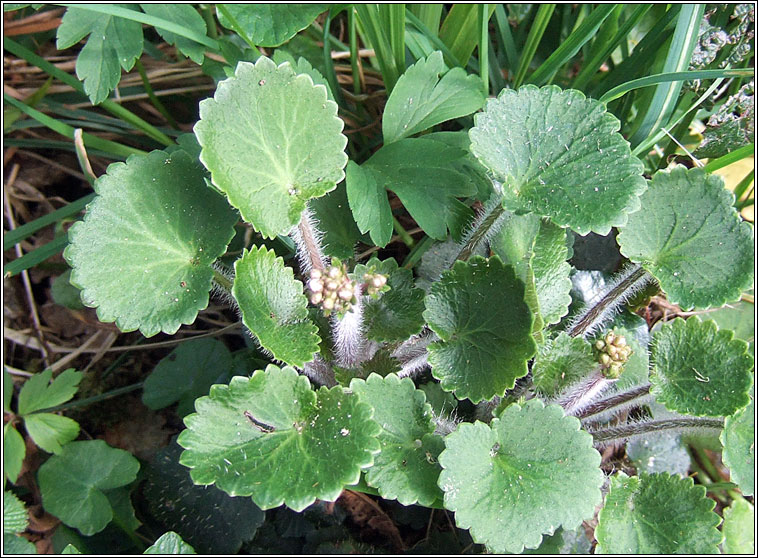 Kidney Saxifrage, Saxifraga hirsuta, Mórán giobach