Irish wildflowers




Photographs: Co. Cork and Co. Kerry

Large-flowered Butterwort
Pinguicula grandiflora
Leith uisce
Family: Lentibulariaceae

Flowering time: May - July. Perennial. Native.

Violet-blue flowers with a white, purple-streaked throat patch. Corolla 20-25mm. Lower lip with broad, overlapping lobes, wavy-edged. Slender, nearly straight spur. Insectivore, sticky leaves trap insects, digested to obtain vital nutrients. Part of Lusitanian Flora

Heaths, bogs, fens. Mainly found in SW Ireland where it can be frequent in Cork and Kerry. Very rare in Limerick and Clare.

Similar: Common Butterwort, P. vulgaris.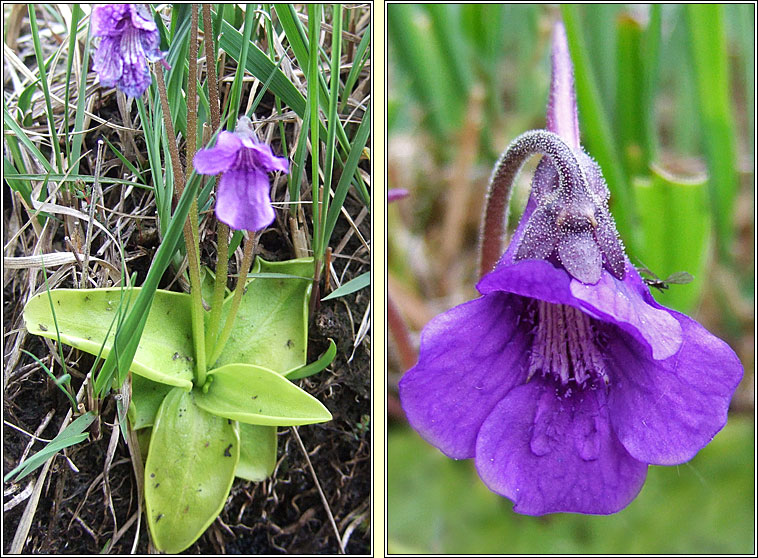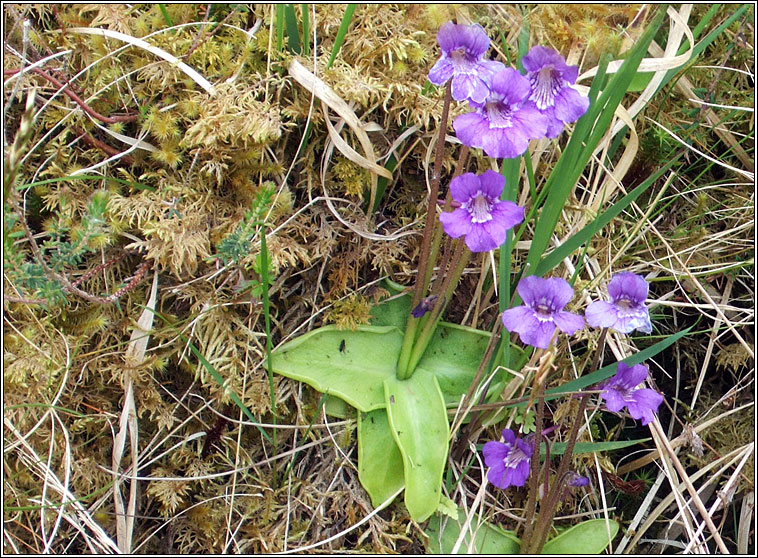 Large-flowered Butterwort, Pinguicula grandiflora, Leith uisce