Irish wildflowers




Photographs: Ballingeary, Co. Cork

Marsh Cinquefoil
Comarum palustre (Potentilla palustris)
Cnó léana
Family: Rosaceae

Flowering time: May-July. Perennial. Native.

Dark reddish-purple flowers with 5 petals and the sepals longer and wider than petals. The lower leaves have 5-7 toothed leaflets, the alternate upper leaves are palmate or trifoliate. Grows from creeping woody rhizomes. Height 30-50cm

Grows in permanently damp ground in wet grassland, bog pools and marshes and the edge of lakes. Found throughout Ireland but declining due to drainage causing habitat loss.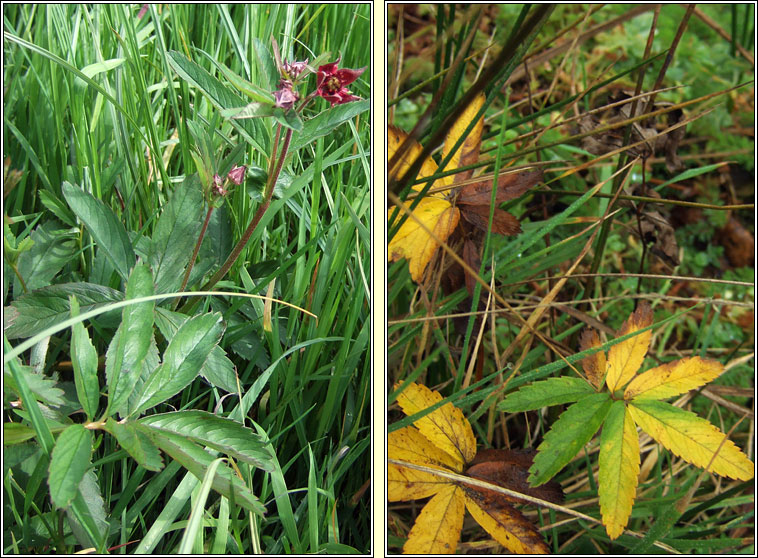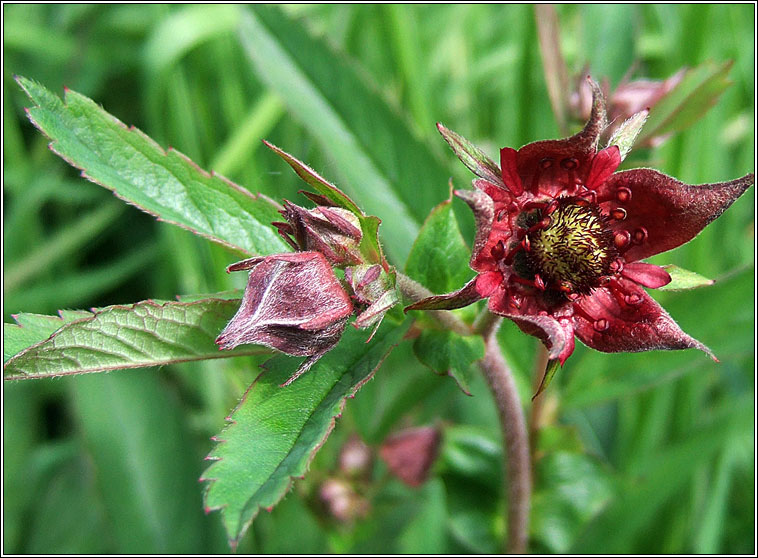 Marsh Cinquefoil, Comarum palustre (Potentilla palustris), Cnó léana