Irish wildflowers




Photographs: Co. Cork

Meadow Buttercup
Ranunculus acris
Fearbán féir
Family: Ranunculaceae

Flowering time: May - September. Perennial. Native.

The yellow flowers are 5-petalled with horizontally spreading, hairy sepals. Long-stalked lower leaves deeply divided into 5-7 lobes, the stem leaves are stalkless. An erect +/- hairy plant without runners. Height: to 70cm.

Very commonon on roadsides and in fields.

Similar: Bulbous Buttercup, R. bulbosus. Shorter plant, swollen at stem-base, the flowers with reflexed sepals.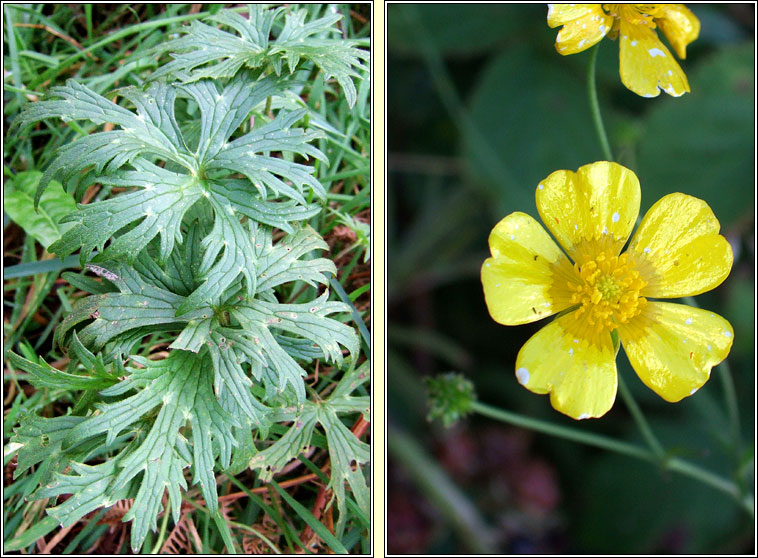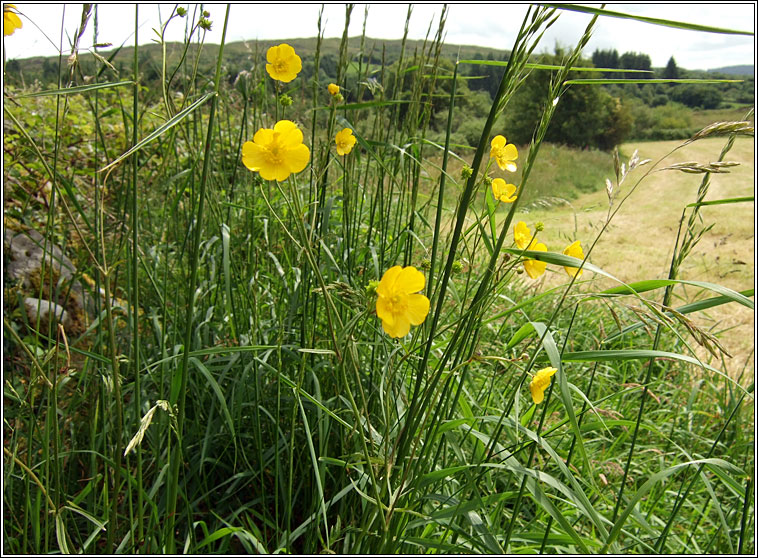 Meadow Buttercup, Ranunculus acris, Fearbán féir