Irish wildflowers




Photographs: Co. Cork

Butterfly-bush
Buddleja davidii
Tor an fhéileacáin
Family: Buddlejaceae

Flowering time: June-October. Deciduous shrub. Garden escape.

Panicles of scented lilac-purple flowers, very occasionally white. The greyish green lanceolate leaves are white and downy underneath. Known as Butterfly-bush, but can shade out native food plants. Height to 5m.

A naturalised garden escape often found on disused ground in urban areas. Also grows on dry waste ground, quarries, roadsides and walls.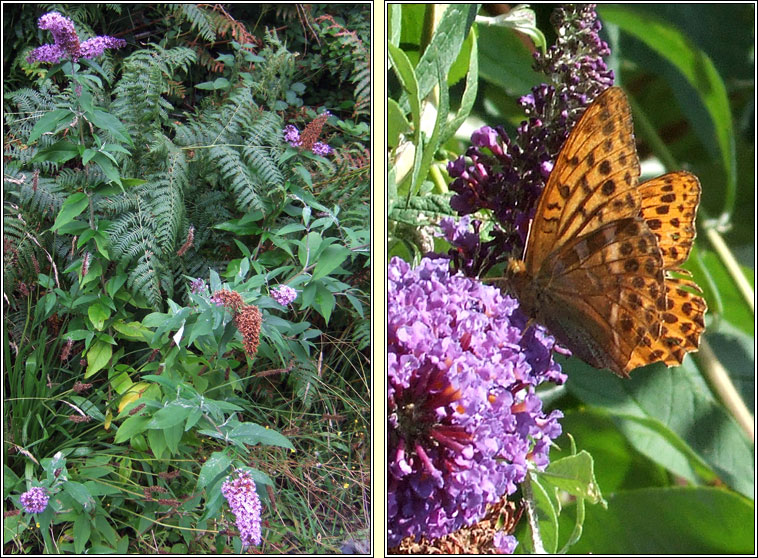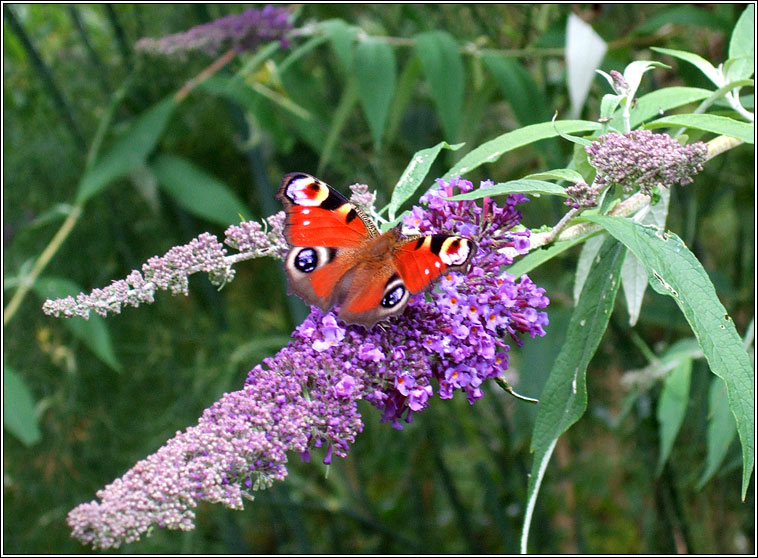 Butterfly-bush, Buddleja davidii, Tor an fhéileacáin
Butterflies: top left: Tortoiseshell, centre right: Silver-washed Fritillary, bottom: Peacock