Irish wildflowers




Photographs: Co. Cork

Pyramidal Orchid
Anacamptis pyramidalis
Magairlín na stuaice
Family: Orchidaceae

Flowering time: June-August. Perennial. Native.

Short, very dense conical or dome-shaped spikes of un-scented rose-pink flowers that are occasionally paler pink. The labellum is deeply 3-lobed with 2 prominent raised ridges at the base of the lip. Slender stems grow from underground tubers and bear unspotted, pointed, linear-lanceolate leaves that decrease in size up the stem. Height: 25-40cm.

Found on calcareous dunes, grassland and banks and is most frequent in central Ireland and coastal areas.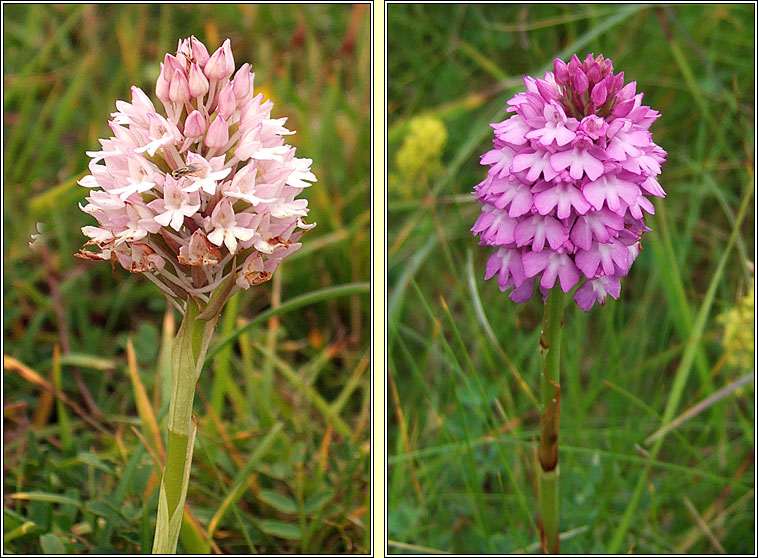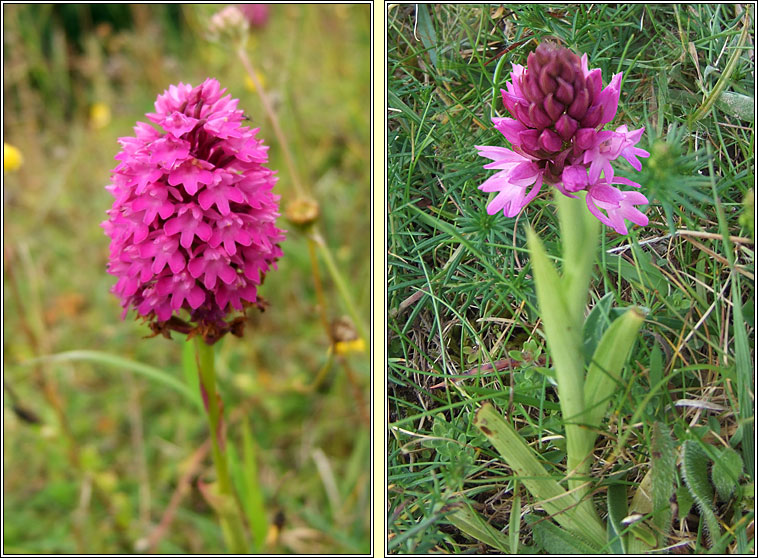 Pyramidal Orchid, Anacamptis pyramidalis, Magairlín na stuaice