Irish wildflowers




Photographs: Co. Cork

Bee Orchid
Ophrys apifera
Magairlín na mbeach
Family: Orchidaceae

Flowering time: June-July. Perennial. Native.

Pink sepals spread wide above a reddish-brown labellum that resembles a bee. The labellum is velvety, broader than the sepals but almost the same length. Loose basal rosettes of grey-green, lanceolate, pointed leaves and erect leafy stems. Tuberous root system. Height:25-45cm

Calcareous grassland, dunes, old quarries and meadows. Rare, with a scattered distribution. A protected species in Northern Ireland.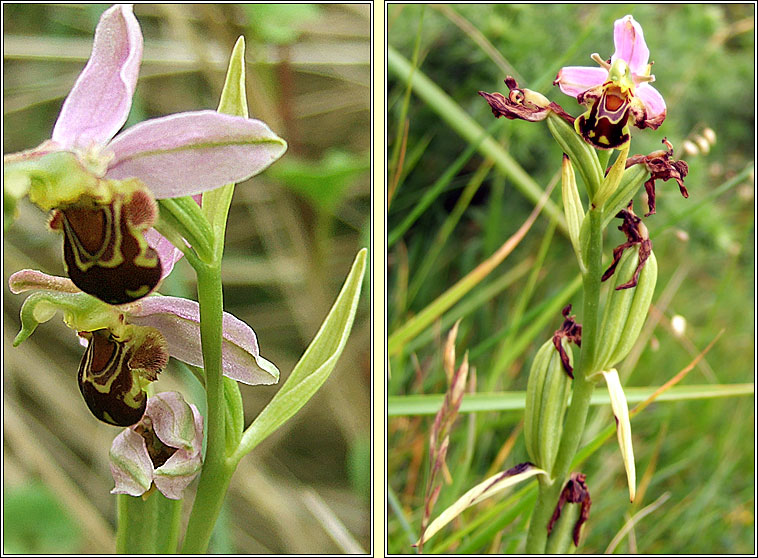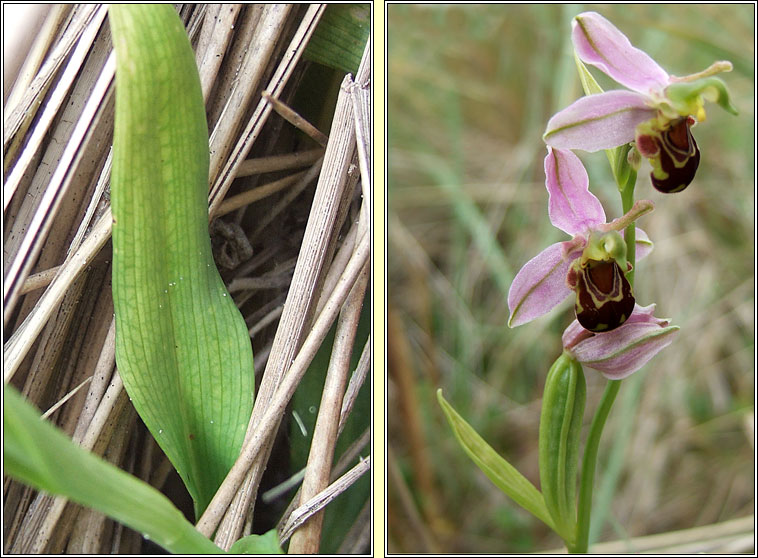 Bee Orchid, Ophrys apifera, Magairlín na mbeach