Irish wildflowers




Photographs: Rosscarberry, Co. Cork

Sea Bindweed
Calystegia soldanella
Plúr an phrionsa
Family: Convolvulaceae

Flowering time: June-August. Perennial. Native.

Pink trumpet-shaped flowers with white stripes. The fleshy leaves are round or kidney shaped. A hairless, prostrate plant with creeping stems.

Can be locally common on coastal sand-dunes on most Irish coasts but is rare on shingle beaches.

Similar: Field Bindweed, Convolvulus arvensis has smaller flowers and arrow-shaped leaves.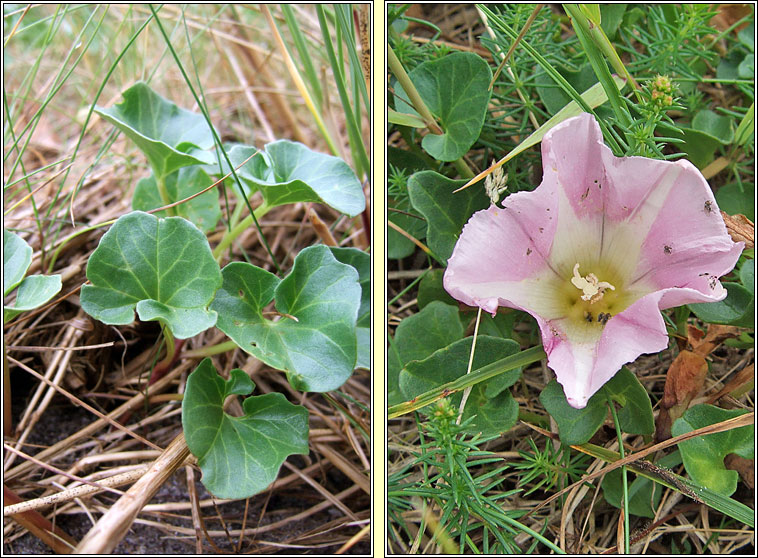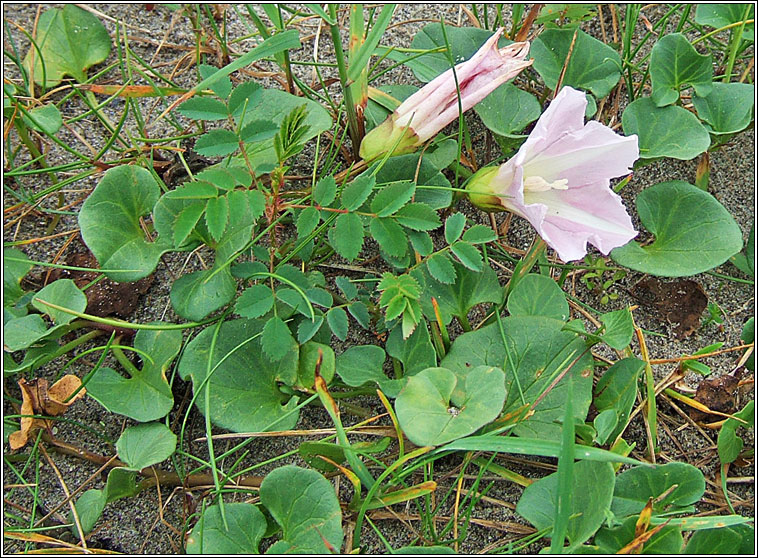 Sea Bindweed, Calystegia soldanella, Plúr an phrionsa