Irish wildflowers




Photographs: Co. Cork

Yarrow
Achillea millefolium
Athair thalún
Family: Asteraceae

Flowering time: June-September. Perennial. Native.

Erect un-branched stems with heads of white (or sometimes pinkish) flowers with yellow disc florets. The grey-green leaves are very finely divided with many narrow linear segments. Spreads by numerous creeping shoots. Flower stems: 8-40 cm.

Widespread on dry ground on roadsides, banks, waste ground, fields

Related: Sneezewort, Achillea ptarmica. Heads of white flowers with yellow-green centres (like larger yarrow flowers).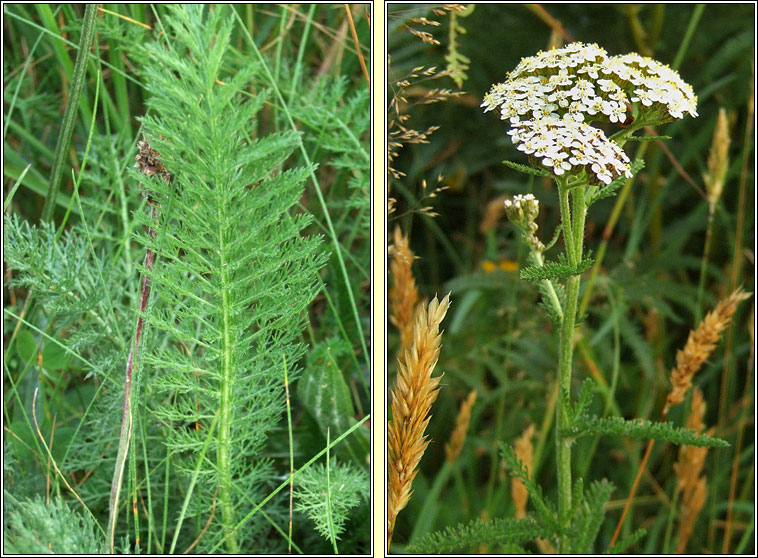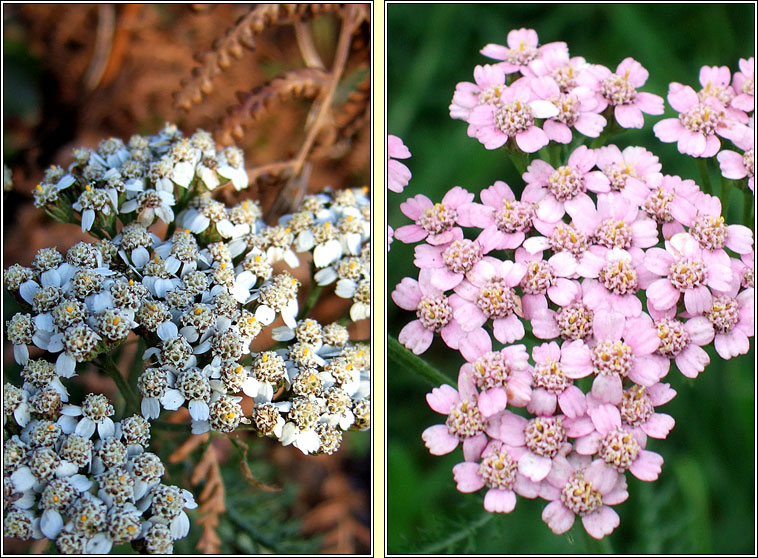 Yarrow, Achillea millefolium, Athair thalún