Irish wildflowers




Photographs: Mallow, Co. Cork

Great Willowherb
Epilobium hirsutum
Saileachán mór
Family: Onagraceae

Flowering time: June-September. Perennial. Native.

Deep purple-pink flowers (2cm diameter) with a 4-lobed stigma and notched petals. Stalkless leaves are lanceolate and mostly opposite on stout erect stems. The whole plant is downy-hairy. Height 80-150cm.

Frequent throughout most of Ireland on damp waste ground, river banks and roadsides and in ditches. Occasionally found on drier ground.

Similar: Hoary Willowherb, Epilobium parviflorum is only 20-80cm tall with smaller flowers.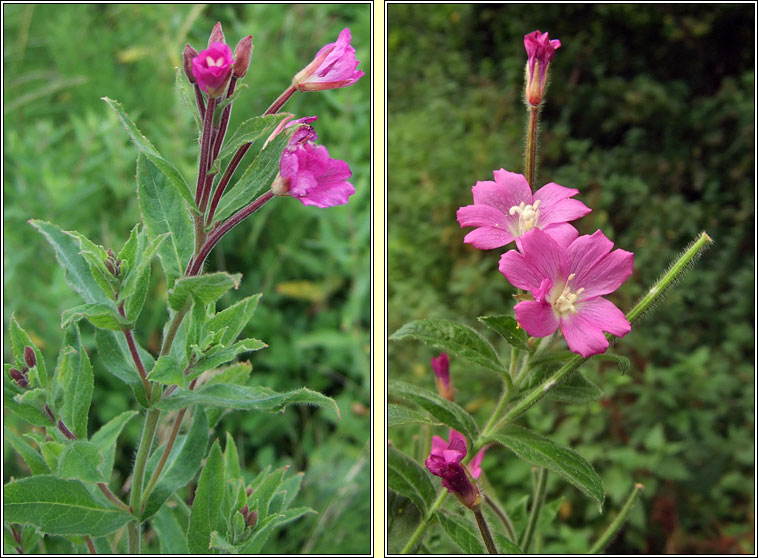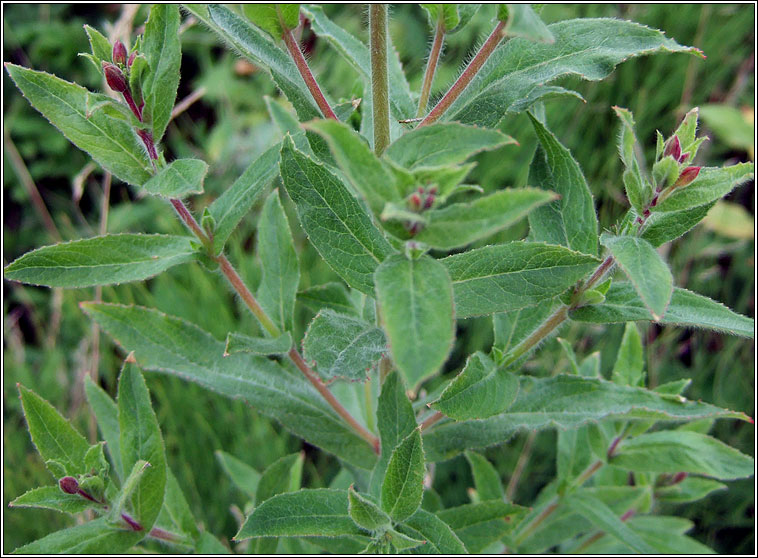 Great Willowherb, Epilobium hirsutum, Saileachán mór