Irish wildflowers




Photographs: Co. Cork

Round-leaved Crowfoot
Ranunculus omiophyllus
Néal uisce cruinn
Family: Ranunculaceae

Flowering time: March-September. Perennial. Native.

Small white flowers (7-18mm), the petals approximately 2x long as the reflexed sepals. Hairless young fruit. The rounded leaves are deeply lobed with a clear incision between the fleshy lobes. Trailing, rooting stems.

Frequent in SW, S and SE Ireland on mud or in shallow brackish water.

Similar: Ivy-leaved Crowfoot, Ranunculus hederaceus. Sepals nearly as long as the petals, leaves with no incision between lobes.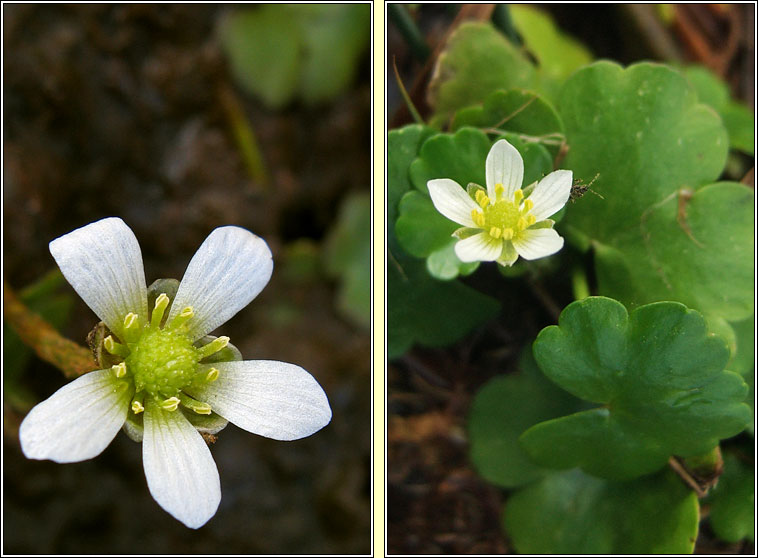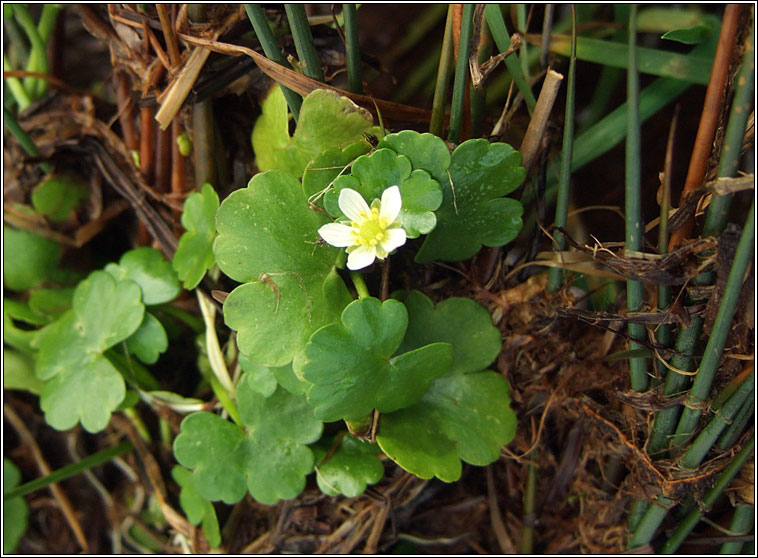 Round-leaved Crowfoot, Ranunculus omiophyllus, Néal uisce cruinn