Irish wildflowers




Photographs: Ballingeary, Co. Cork

Marsh Violet
Viola palustris
Sailchuach chorraigh
Family: Violaceae

Flowering time: April-July. Perennial. Native.

Pale lilac flowers with darker purple veins and blunt petals, the style truncate at top. Hairless seed capsule. The long-stalked circular to kidney-shaped leaves are all basal. Creeping rhizomes. Height 8-15cm.

Can still be common on wet acidic ground in marshes, bogs and woods except in central Ireland but drainage is reducing frequency.

Similar: Fen Violet, Viola stagnina (V. persicifolia) has bluish-white flowers in May-June. Very rare, fens and turloughs in western Ireland.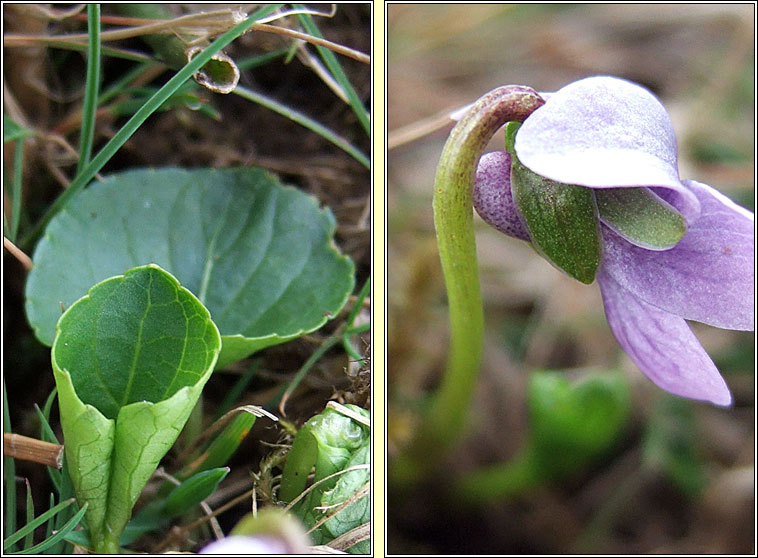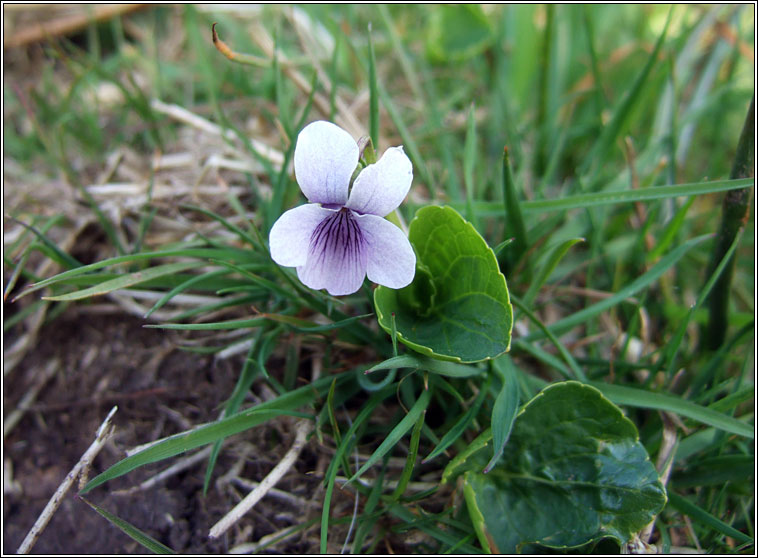 Marsh Violet, Viola palustris, Sailchuach chorraigh