Irish wildflowers




Photographs: Co. Cork

Tufted Vetch
Vicia cracca
Peasair na luch
Family: Fabaceae

Flowering time: June-August. Perennial. Native.

Long-stalked racemes of numerous bright purple-blue flowers are followed by brown hairless seed-pods with 6-8 seeds. Leaves with 8-12 pairs of narrow-lanceolate, pointed leaflets, their sides more or less parallel and entire stipules. A downy or silky plant with branched tendrils and scrambling or climbing growth to 150cm.

Can be abundant on roadsides, hedgebanks and at woodland edges.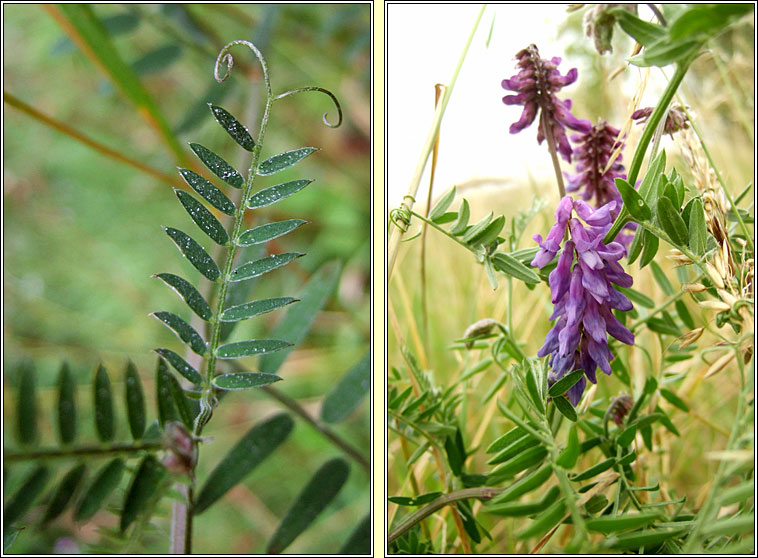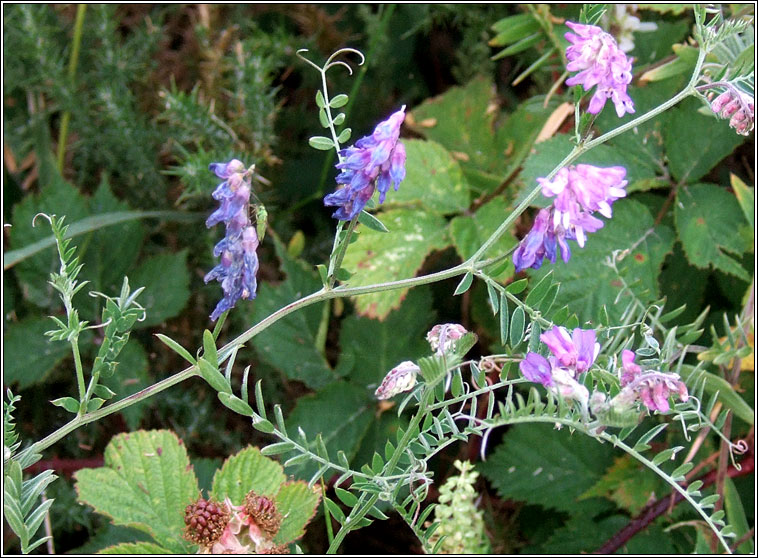 Tufted Vetch, Vicia cracca, Peasair na luch