Irish wildflowers




Photographs: Ballingeary, Co. Cork

Bog Myrtle
Myrica gale
Raideog
Family: Myricaceae

Flowering time: April - May. Deciduous shrub. Native.

Flowers in catkins, female yellow-green, male red/brown, on separate plants (dioecious) and appearing before leaves. Fruit surrounded by enlarged bracteoles. Leaves are grey-green, oblong and very fragrant when rubbed. Height: To 1 mt

Wet heaths, bogs and lake edges. Most frequent in the SW, W and NW, scarce in central and eastern Ireland.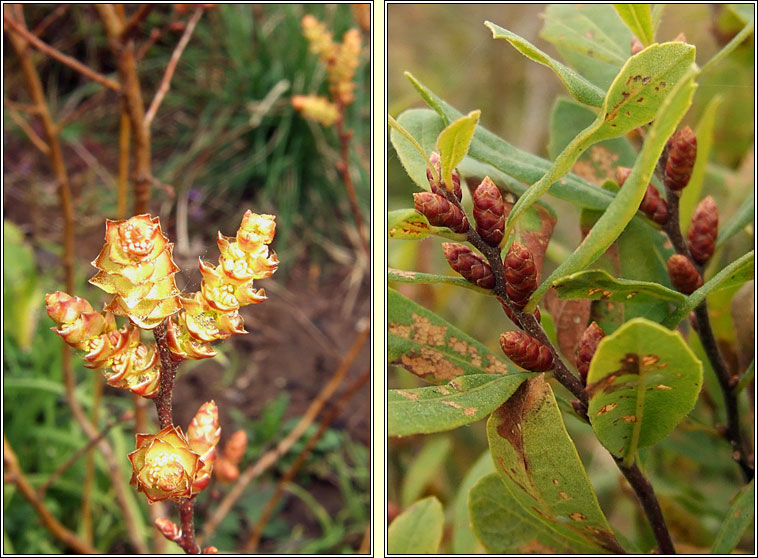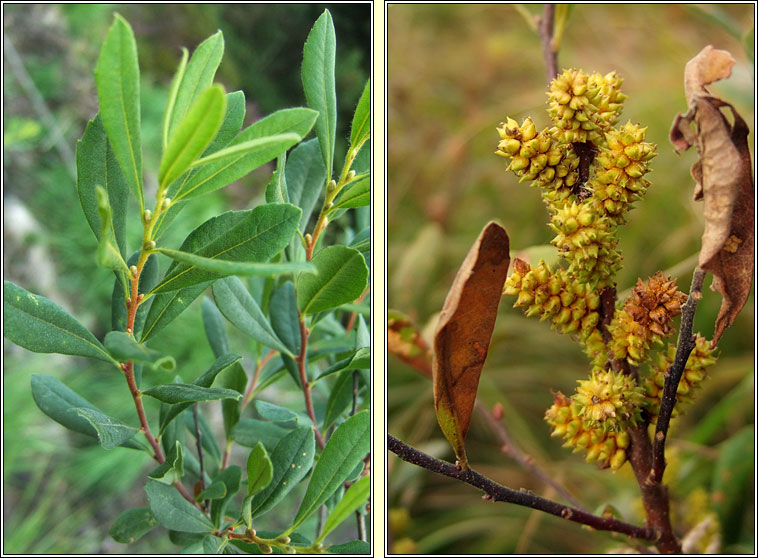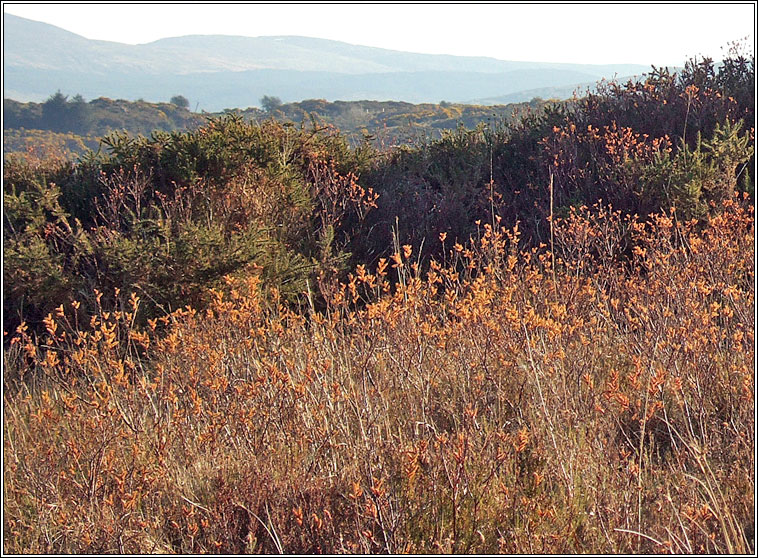 Bog Myrtle, Myrica gale, Raideog