Irish wildflowers




Photographs: Co. Cork

Common Valerian
Valeriana officinalis
Caorthann corraigh
Family: Valerianaceae

Flowering time: May-August. Perennial. Native.

The terminal corymbs of small pinky-white flowers are strongly scented. Unbranched erect stems with opposite pinnate leaves which have lanceolate, usually toothed leaflets. Height to 125cm. Very variable.

Frequent on damp or wet ground in meadows, woods, ditches and by rivers

Similar: Pyrenean / Giant Valerian, V. pyrenaica. Taller with undivided heart-shaped leaves and bright pink flowers. Very rare, north Ireland.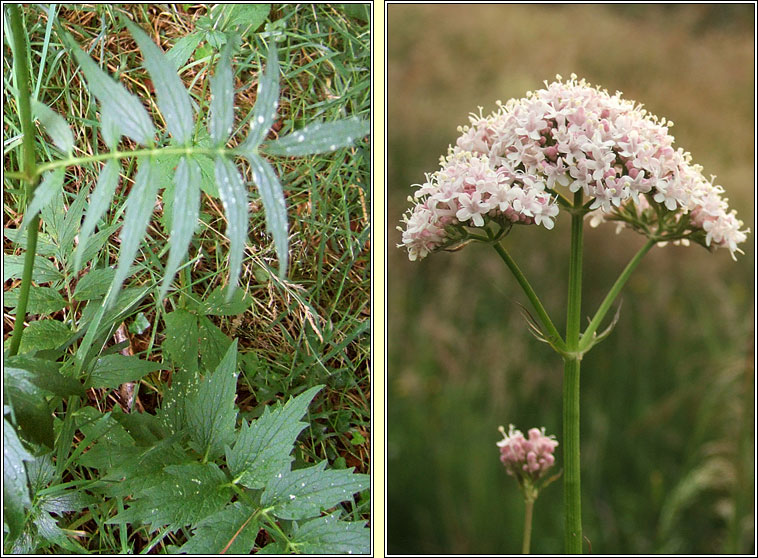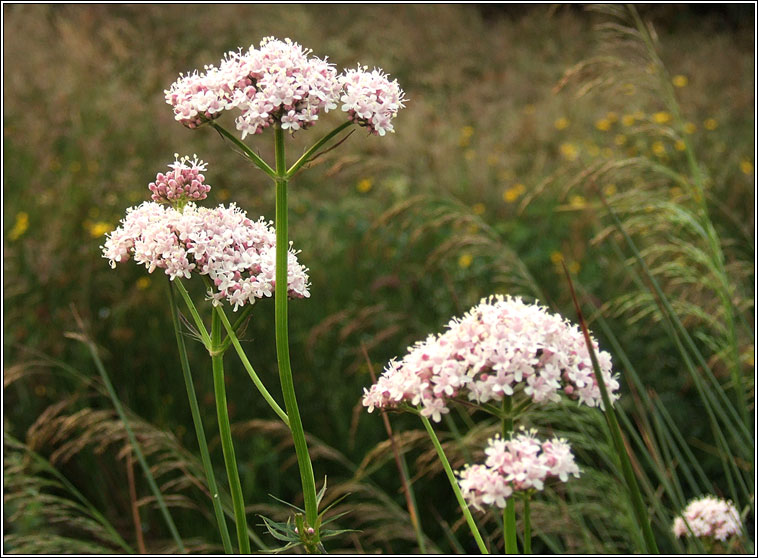 Common Valerian, Valeriana officinalis, Caorthann corraigh