Irish wildflowers




Photographs: Co. Cork

Common Bird's-foot-trefoil
Lotus corniculatus
Crobh éin
Family: Fabaceae

Flowering time: June-September. Perennial. Native.

Yellow flowers often tinged orange or red with 2-8 flowers in each head and red buds. Elongated seed-pods. Hairless leaves appear tri-foliate with oval leaflets. Creeping growth, solid stems. Size dependent on habitat.

Very common on roadsides and among grassland.

Similar: Lotus corniculatus var. sativus. An introduced agricultural variety often mistakenly supplied in 'wildflower' seed mixes. An erect plant, the upper stems are hollow and flowers not flushed red or orange.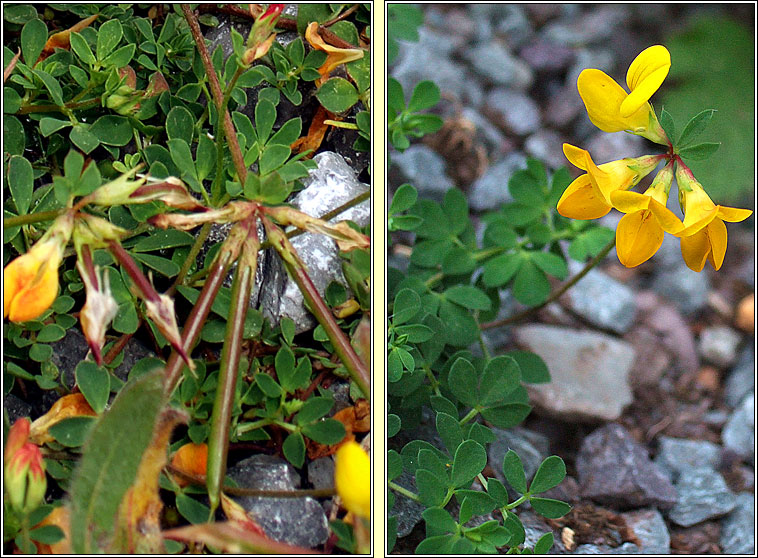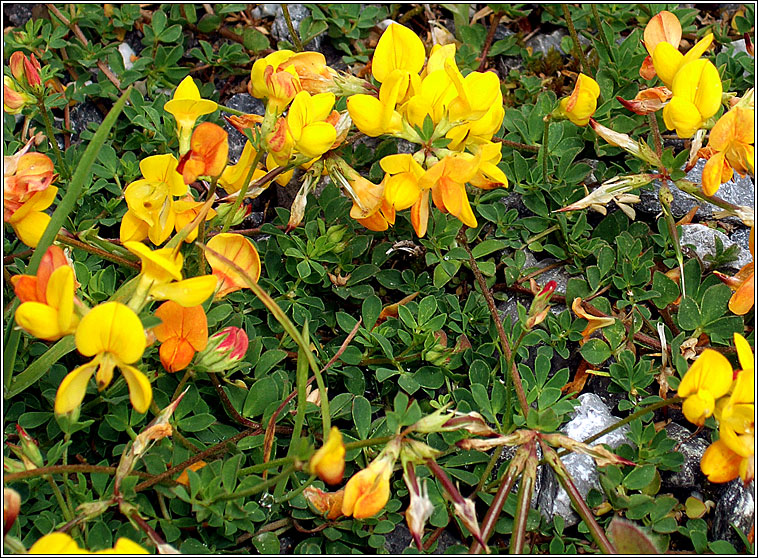 Common Bird's-foot Trefoil, Lotus corniculatus, Crobh éin