Irish wildflowers




Photographs: Foynes, Co. Limerick

Travellers Joy / Old Mans Beard
Clematis vitalba
Gabhrán
Family: Ranunculaceae

Flowering: July-August. Perennial climber. Introduced.

The flowers are slightly scented with creamy sepals but no petals. Fruit with white feathery styles. Leaves are opposite and pinnate, the leaflets oval, pointed and toothed. Woody climbing or scrambling stems. Height and/or spread to 25m.

Grows among hedges, wood margins and on waste ground but is less frequent in the west and north of Ireland.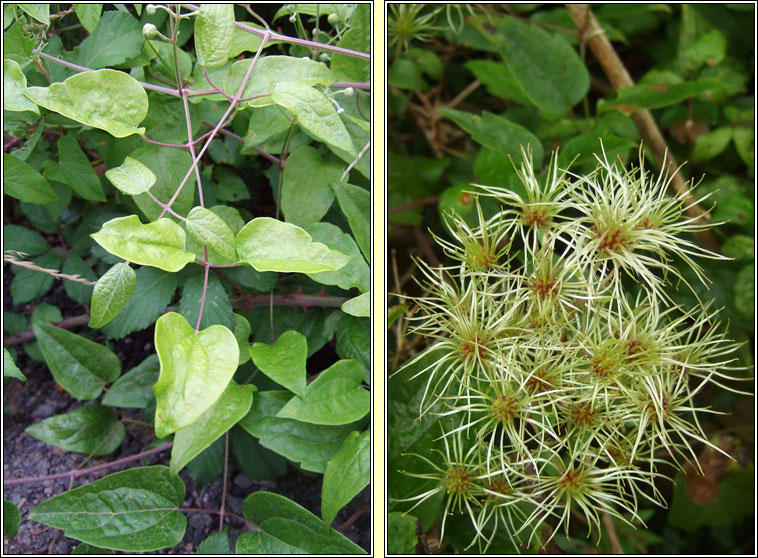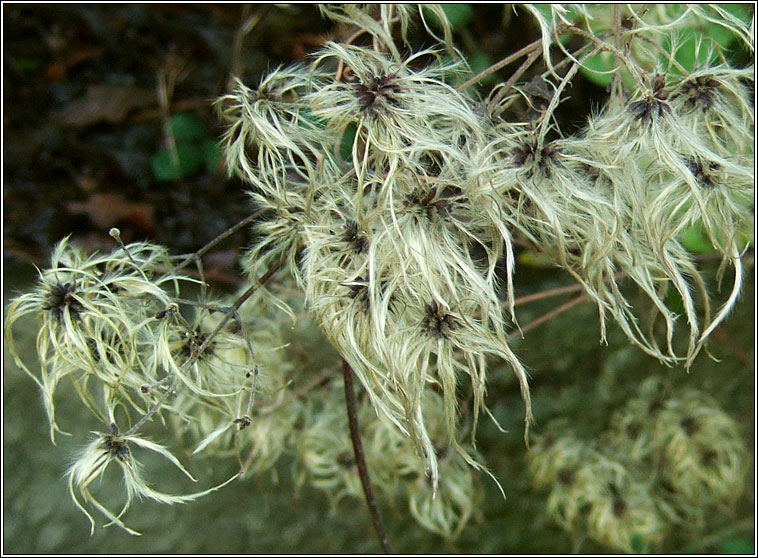 Travellers Joy, Clematis vitalba, Gabhrán