Irish wildflowers




Photographs: Co. Cork

Wild Strawberry
Fragaria vesca
Sú talún fhián
Family: Rosaceae

Flowering time: May-August. Perennial. Native.

White flowers, the petals often over-lapping, are followed by small edible red berries. Long-stalked bright green leaves are trifoliate and mainly basal, the oval, strongly toothed leaflets with flattened silky hairs beneath. New plants form at nodes on the long slender runners.

Very frequent in woods, scrub, grassland and on roadsides.

Similar: Barren Strawberry, Potentilla sterilis. Earlier flowering. Dull-green leaves, petals with visible sepals and sterile fruit.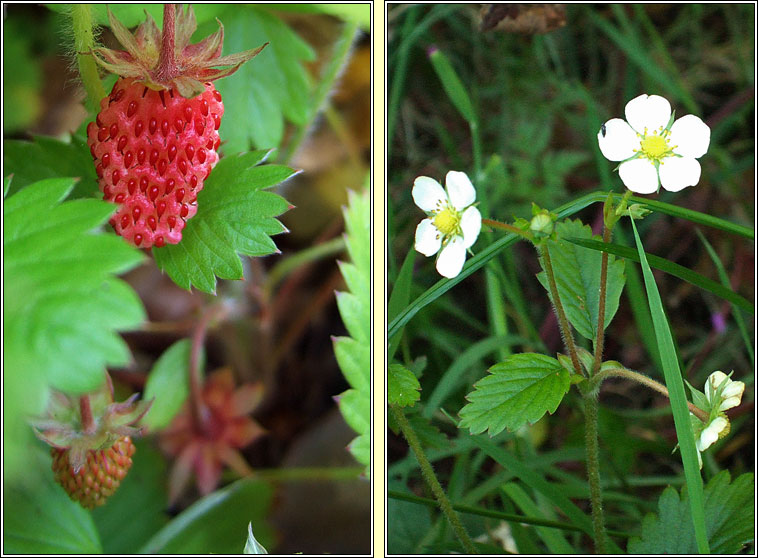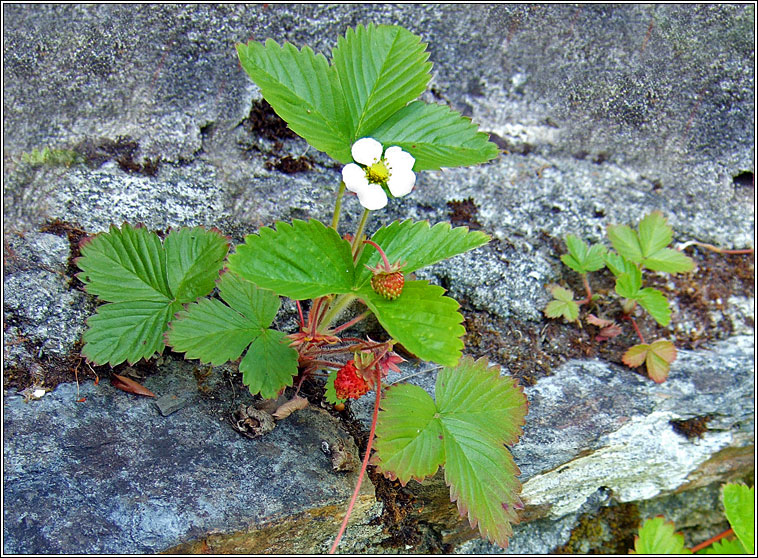 Wild Strawberry, Fragaria vesca, Sú talún fhián