Irish wildflowers




Photographs: Ballingeary, Co. Cork

English Stonecrop
Sedum anglicum
Póiríní seangán
Family: Crassulaceae

Flowering time: June-September. Perennial. Native.

The 5-petalled white flowers are pink underneath and have red follicles. Fleshy evergreen leaves are alternate, egg-shaped and often red-tinged. A spreading plant with mat-forming growth. Height: 2-5cm.

Can be locally common in coastal areas on acidic rocks, shingle and dry grassland but there are very few records from central Ireland.

Similar: White Stonecrop, Sedum album has small white flowers in branched cymes. A taller, introduced plant growing 7-15cm high.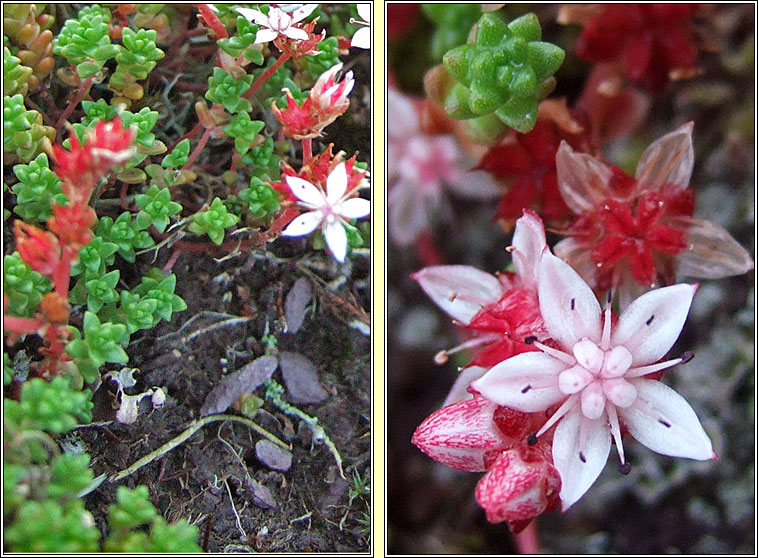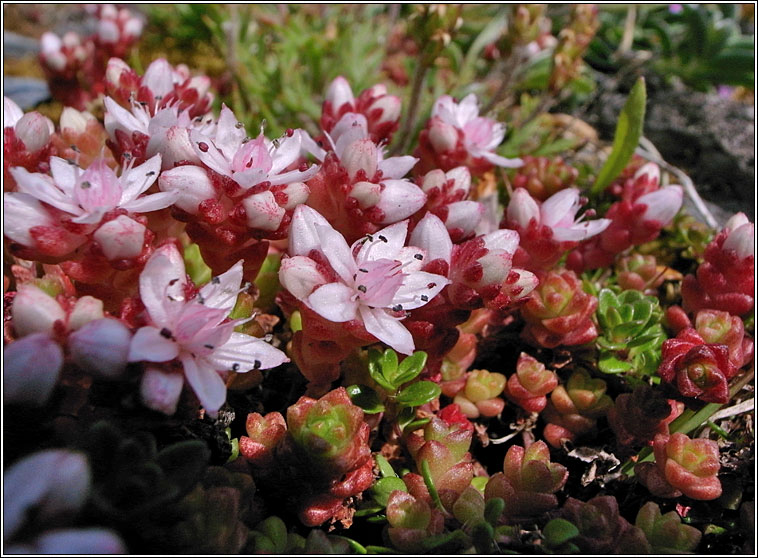 English Stonecrop, Sedum anglicum, Póiríní seangán