Irish wildflowers




Photographs: Curragh Chase, Co. Limerick

Square-stalked St. John's-wort
Hypericum tetrapterum
Beathnua fireann
Family: Hypericaceae

Flowering time: July-September. Perennial. Native.

Terminal and axillary cymes of yellow flowers with a few black glands and very acute sepals. The petals are slightly longer than the sepals. Leaves are oval with transluscent glands and some black glands on erect, square, 4-winged reddish stems. Height: 30-90 cm.

Abundant throughout Ireland on damp ground in marshes and meadows.

Related: Irish St. John's-wort, H. canadense. Narrow 3-veined leaves, slender growth. Only found in western Ireland on wet peatland.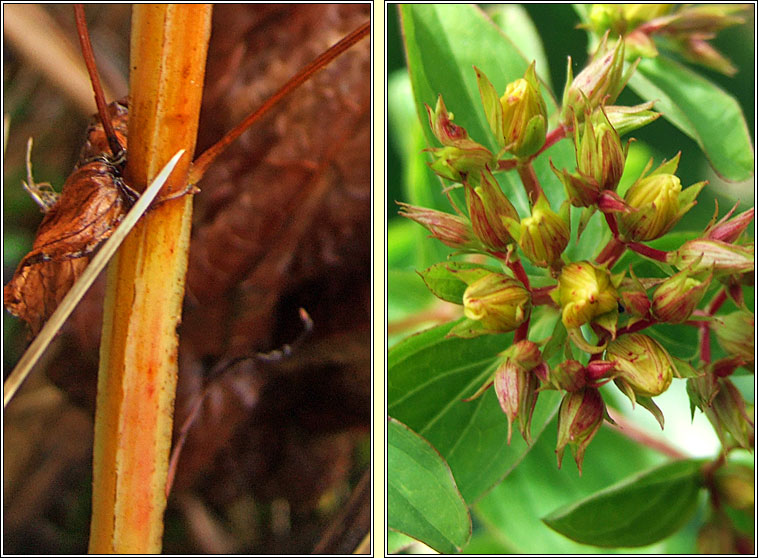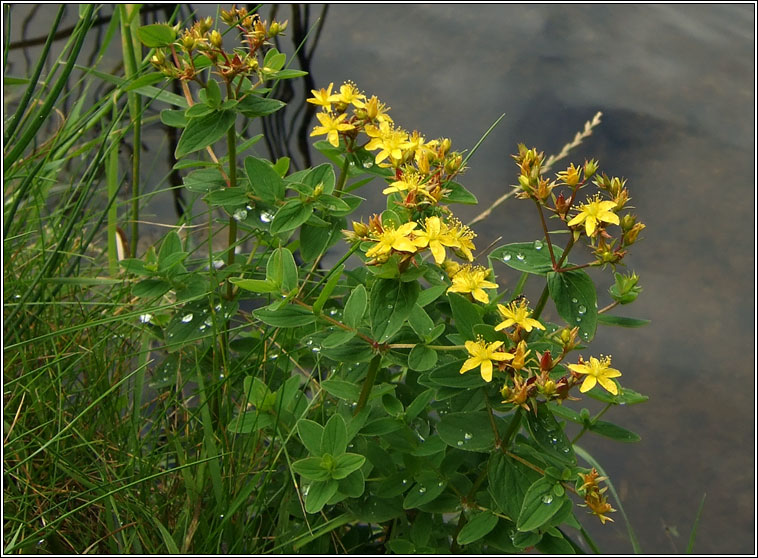 Square-stalked St John's-wort, Hypericum tetrapterum, Beathnua fireann