Irish wildflowers




Photographs: Ballingeary, Co. Cork

Slender St. John's-wort
Hypericum pulchrum
Beathnua baineann
Family: Hypericaceae

Flowering time: June-August. Perennial. Native.

Orange-red buds are followed by yellow flowers, often reddish below, with black dots on the petal and sepal edges. The paired leaves are bluntly oval with transluscent glands. An erect, slender, hairless plant with round, often red-tinged stems. Height: 20-35cm.

Frequent to locally abundant on dry acidic grassland, heaths and roadsides and in woods and scrub throughout Ireland.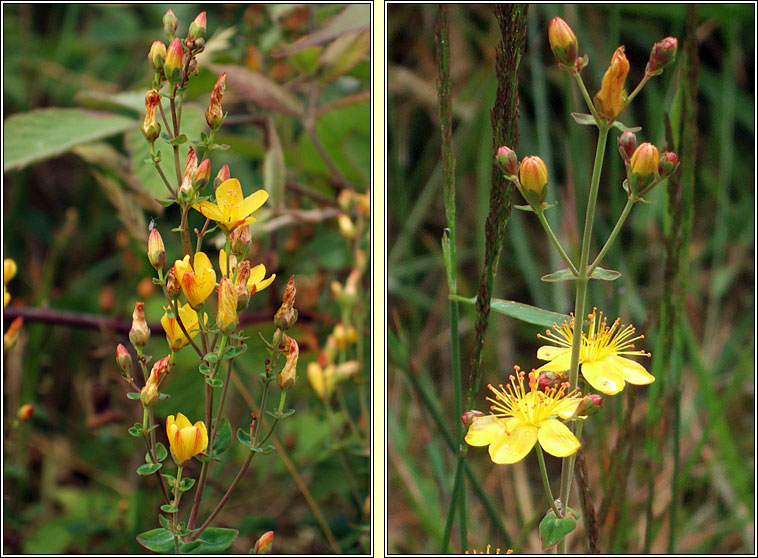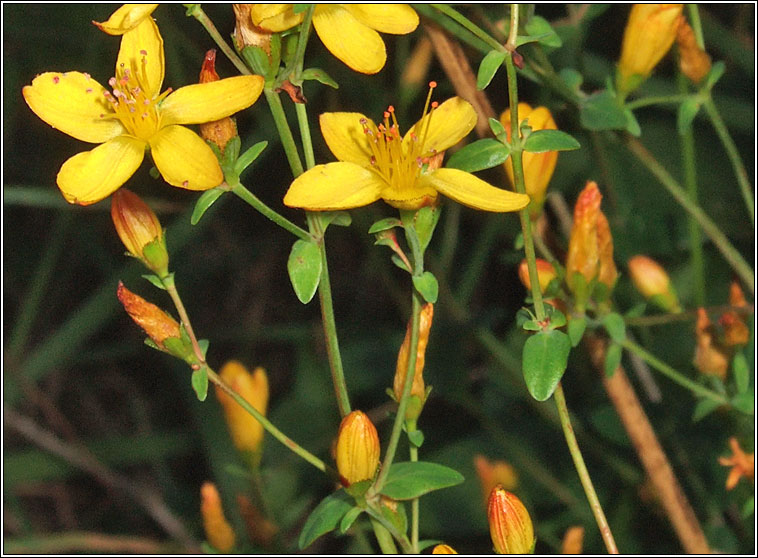 Slender St John's-wort, Hypericum pulchrum, Beathnua baineann