Irish wildflowers




Photographs: Ballingeary, Co. Cork

Heath Speedwell
Veronica officinalis
Lus cré
Family: Scrophulariaceae

Flowering time: May-September. Perennial. Native.

Erect spikes of mauve-blue or whitish-blue flowers growing from leaf-axils, the flower stalks shorter than the bracts. Flat seed capsule. The short-stalked lower leaves are tapered at base, hairy, oval and blunt-toothed. Semi-erect to creeping growth habit. Height /spread: 15-35cm.

Very frequent on heaths, grassland and open woodland on slightly acidic ground, also found growing on walls.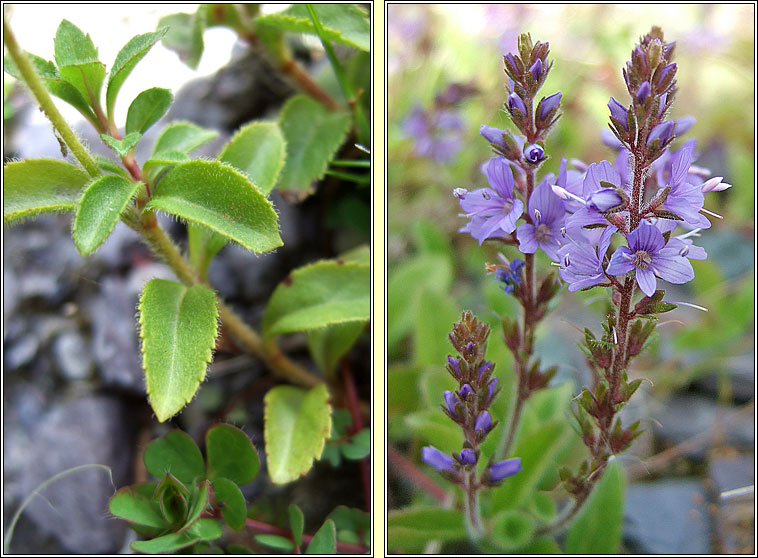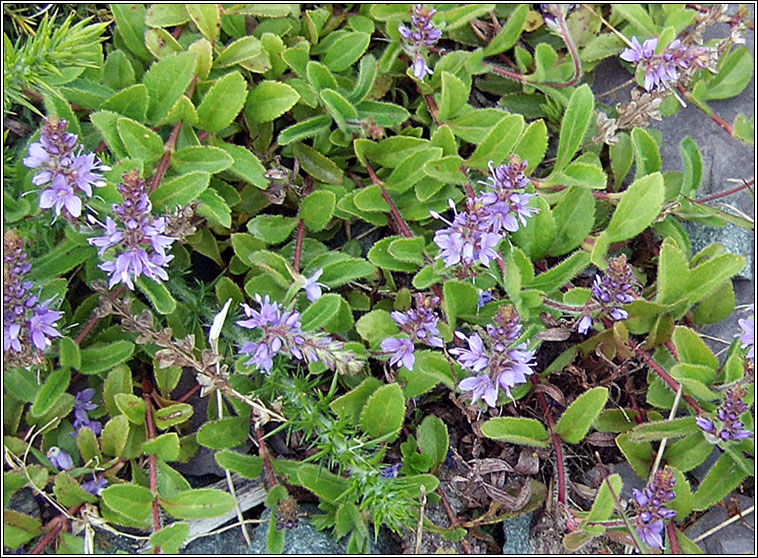 Heath Speedwell, Veronica officinalis, Lus cré