Irish wildflowers




Photographs: Co. Cork

Selfheal
Prunella vulgaris
Duán ceannchosach
Family: Lamiaceae

Flowering time: June-August. Perennial. Native.

Terminal spike of purple-blue flowers that are occasionally pinkish or white. Calyx and corolla are 2-lipped and the bracts are hairy. Stalked oval-oblong leaves, either toothed or entire, the upper leaves stalkless. A slightly hairy plant with creeping runners. Height: To 20cm.

Abundant, damp roadsides, waste ground, grassland, woods and gardens.

Similar: Cut-leaved Selfheal, Prunella laciniata has cream flowers and shallowly pinnate-lobed leaves. Very rare, first Irish record 1999.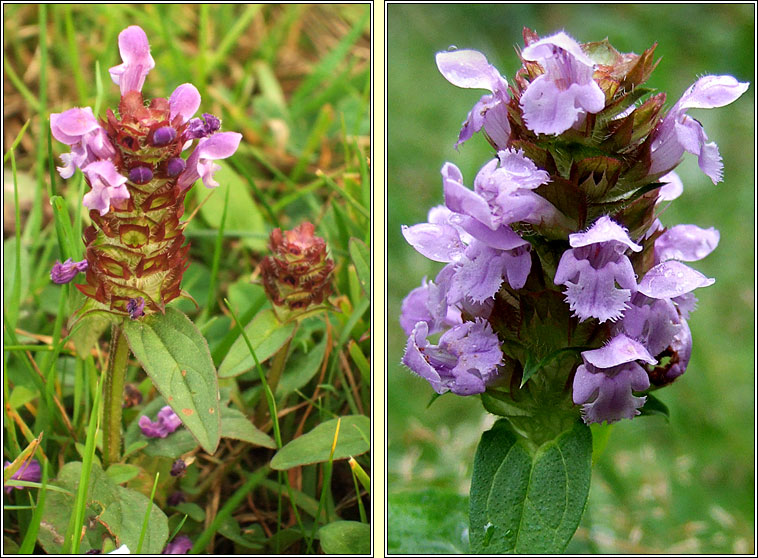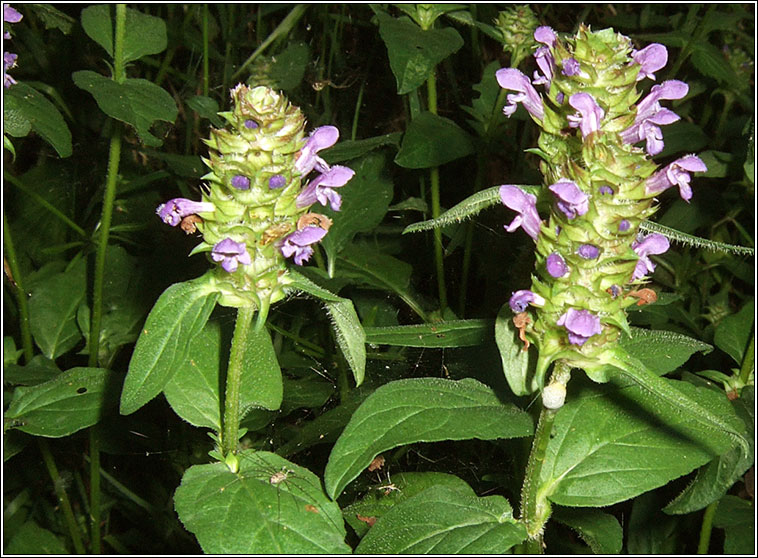 Selfheal, Prunella vulgaris, Duán ceannchosach