Irish wildflowers




Photographs: Ballingeary, Co. Cork

Ragged Robin
Silene flos-cuculi (Lychnis flos-cuculi)
Plúr na cuaiche
Family: Caryophyllaceae

Flowering time: June-August. Perennial. Native.

Flowers are usually deep pink (but can also be white) with the sepals united and forming a tube. Each petal is deeply divided into 4 narrow lobes. Leaves are linear-oblong. A slender, erect, sparsely hairy plant with non-flowering prostrate shoots at the base. Height: 30-75 cm.

Abundant on damp ground in marshes, meadows, open damp woodland and on roadsides throughout Ireland.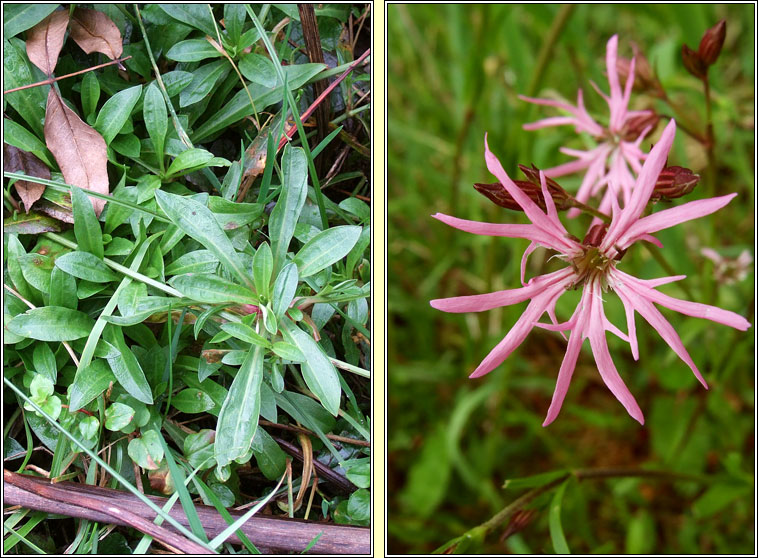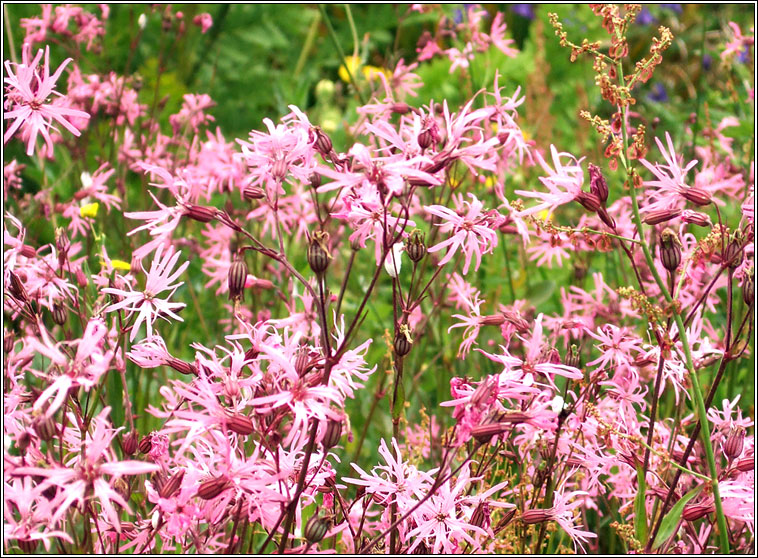 Ragged Robin, Silene flos-cuculi (Lychnis flos-cuculi), Plúr na cuaiche