Irish wildflowers




Photographs: Crookhaven, Co. Cork

Yellow Pimpernel
Lysimachia nemorum
Lus Cholm Cille
Family: Primulaceae

Flowering time: May-August. Perennial. Native.

The solitary yellow flowers in the leaf axils are 5-petalled and stalked. A hairless plant rooting at the lower nodes with opposite oval, pointed and short-stalked leaves. Height: 10-40cm.

Can be frequent in woods, fields and on roadsides.

Similar: Creeping Jenny, Lysimachia nummularia grows on damper ground and has cup-shaped flowers and rounded leaves.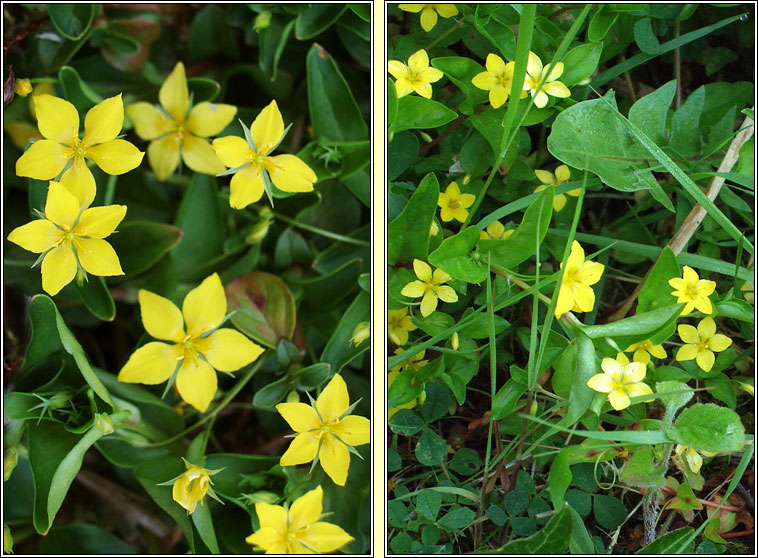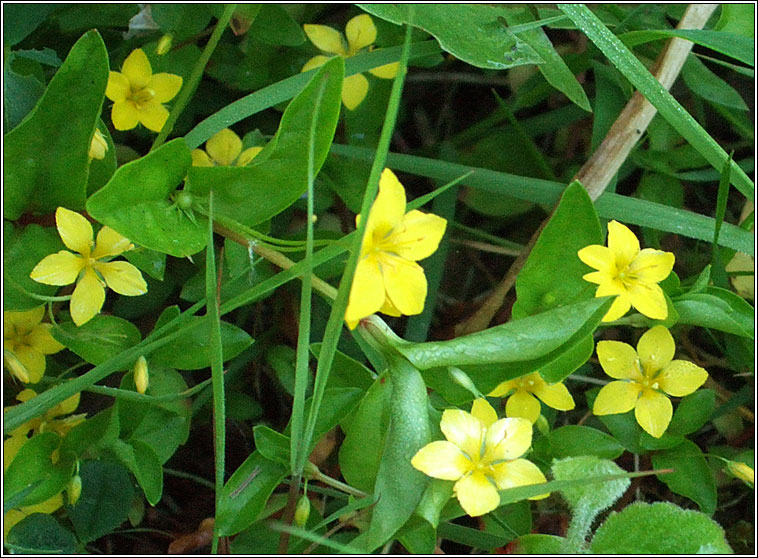 Yellow Pimpernel, Lysimachia nemorum, Lus cholm cille