Irish wildflowers




Photographs: Ballingeary, Co. Cork

Bilberry
Vaccinium myrtillus
Fraochán
Family: Ericaceae

Flowering: April-June. Fruiting: July-August. Deciduous shrub. Native.

Pink-red buds followed by solitary, drooping greenish-pink/white flowers. The edible berries are black-purple when ripe. Grows as an erect bushy shrub with pale-green, finely toothed oval leaves on twiggy stems. Height: 20-60 cm

Common on mountains, moors, heaths and in acid woodland.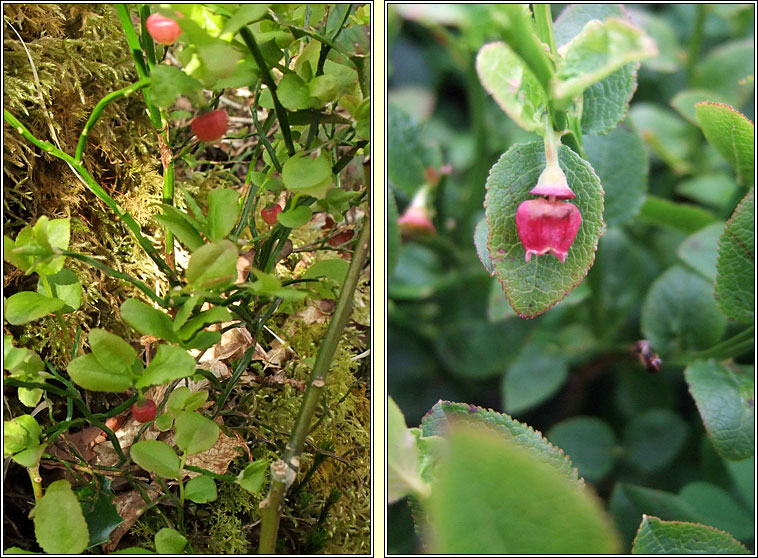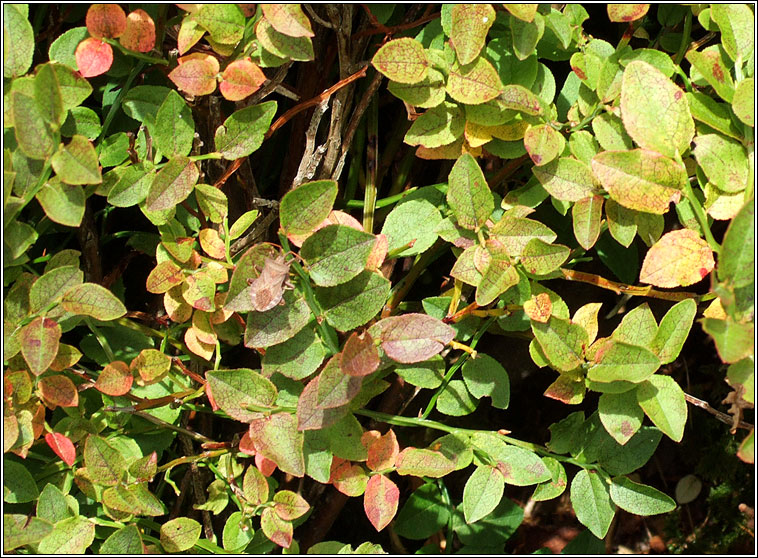 Bilberry, Vaccinium myrtillus, Fraochán