Irish wildflowers




Photographs: Co. Cork

Field Pansy
Viola arvensis
Lus croí
Family: Violaceae

Flowering time: April-October. Annual. Native.

Creamy-yellow flowers (sometimes streaked pale violet) with sepals longer than the petals and the corolla usually shorter than the calyx. Conspicuous stipules, narrow lobes. Blunt-toothed oval leaves on weak, erect or decumbent stems. Height to 40cm.

Found on arable land and waste ground. Frequent in the south, east and north of Ireland, less common in the west.

Similar: Sand Pansy, Viola tricolor subsp. curtsii. Coastal perennial.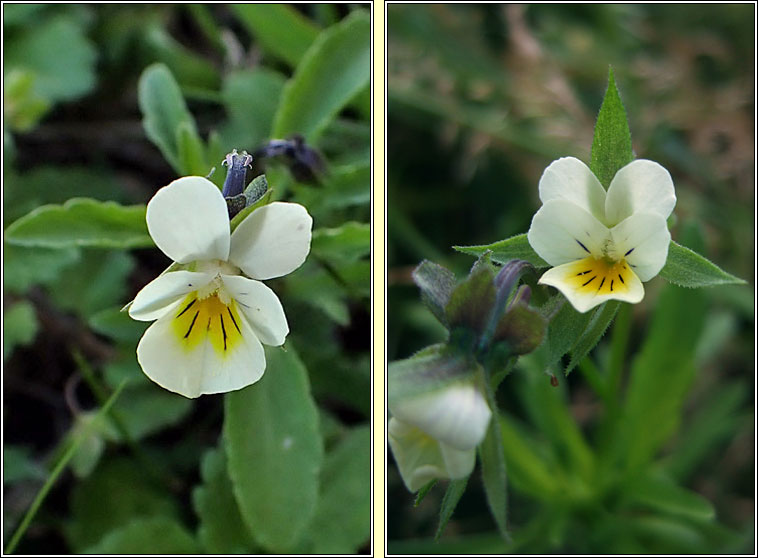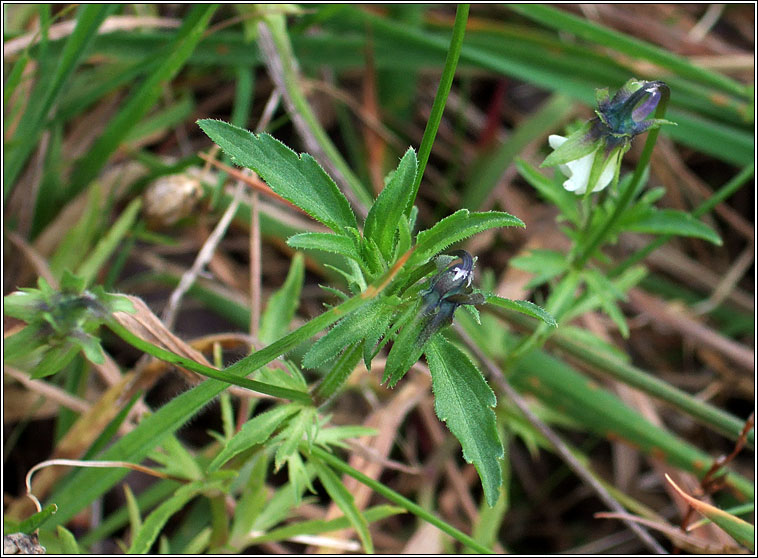 Field Pansy, Viola arvensis, Lus croí