Irish wildflowers




Photographs: Co. Cork

Nipplewort
Lapsana communis
Duilleog Bhríde
Family: Asteraceae

Flowering time: July-September. Annual. Native.

Stalked small pale-yellow flowers in loose panicles. The basal leaves are pinnate with large, toothed, oval end-lobes. Upper leaves are stalkless, diamond-oval shape and toothed. Erect much-branched leafy stems. There is much variation in size, leaf, and hairiness. Height: 25-90cm

Very common throughout Ireland except on mountainous ground. Grows in woods and hedges and on roadsides and wasteground.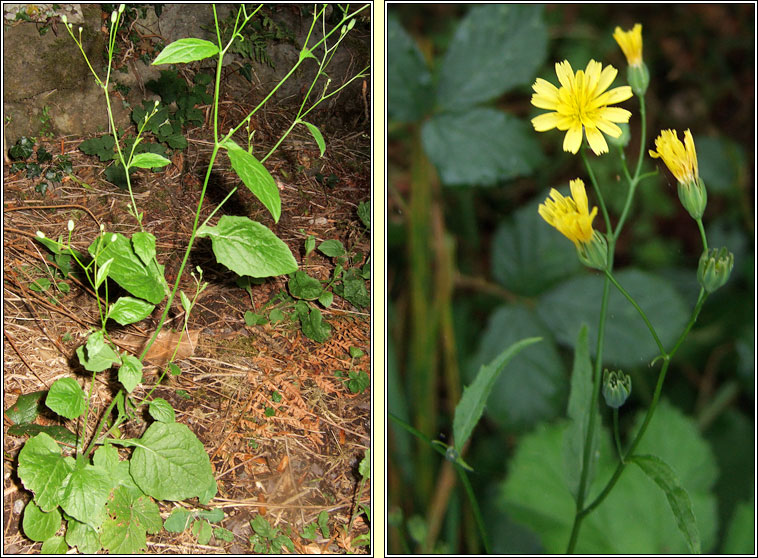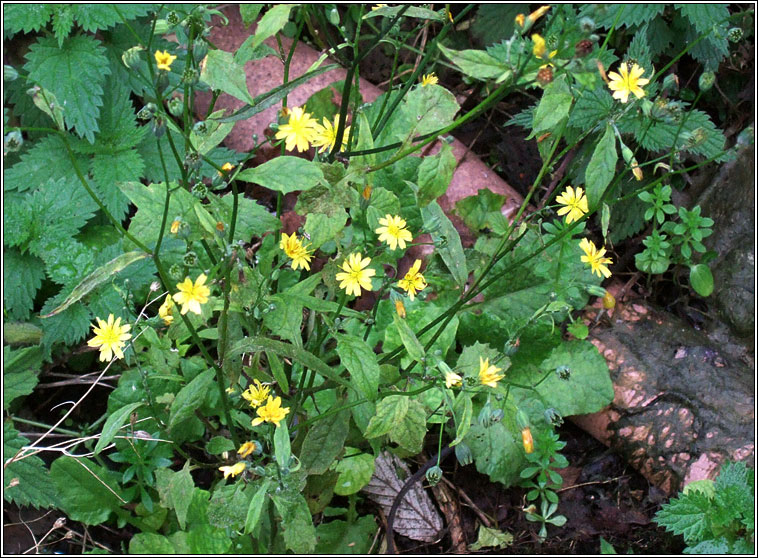 Nipplewort, Lapsana communis, Duilleog Bhríde